Album review "The Underrated Youth" by Yungblud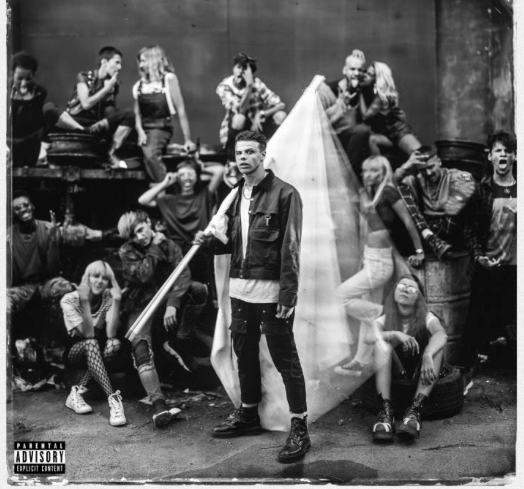 Introduction
British singer-songwriter Yungblud, is at the peak of his career. The artist, known to give that emo, early 2000's pop-rock feel to his music, has encouraged his young audience to be true to themselves and never be disappointed by who they are through his music. And on Oct. 18, he continued to prove that he does just that after releasing [what is now] his sixth album: "The Underrated Youth." 
The six-track EP⁠ — which is available to listen to on all streaming services ⁠— is filled with powerful messages that perfectly articulate to teenage lifestyles and the hardships that come while maturing to adulthood in today's crazy world with all that is happening. 
                                                                           Braindead!
Starting with a heavy bang, the first song on the album, "Braindead!" starts off with the piercing shrill of pure rock music. It is then followed by the sound of Yungblud yelling alongside the catchy tune. If the lyrics do not hit you at first, then neither will the meaning. Even though the rush of electric guitar and drums may completely distract you, the song's meaning makes it truly senseful. The song is about those with disorders that affect focusing abilities —like ADHD and ADD— and how they'd wish their minds were as tame, focused and braindead as their peers. However, they fear taking medical procedures because they would tone-death their personalities. 
"You lock me out, you lock me in/ You smote my soul and I can't win/ It's over now before it begins/ Just suck this salt to cleanse your sins/ If I can't speak about the things that make me sad/ Then I am weak, but I'm not strong either/ I'm just a kid with a cold pretending' it's a fever," Yungblud says in the song. 
"Braindead!'s" purpose is important to the artist's young audience because it lets them know they're not alone when it comes to struggling with mental disorders. Especially considering Yungblud himself suffers from ADHD and is able to understand their perspective.
                                                                            Parents
Beginning with a more upbeat, pop-like melody, the album's most popular song, "Parents," starts from the perspective of Generation-Z teens. The song goes in depth on issues that seem to be experienced much more by the younger generations. Issues such as shootings, vaping, coming out and even suicide. 
"I was born in a messed up century," Yungblud starts in the song.  "My favourite flavoured sweets are raspberry amphetamines. I bought a carburettor [at] age 16. I brush my teeth with bleach 'cause I ain't got time for cavities. My daddy put a gun to my head, [he] said, 'If you kiss a boy, I'm gonna shoot you dead'."
The premise also comes back around to call out immoral and uncaring adult figures who manipulate and abuse younger generations, all while claiming to know better and be morally superior. 
"It's alright, we'll survive; 'cause parents ain't always right," Yungblud sings in the song's chorus. 
The song is also able to spread a hopeful message. That being that by coming together and recognizing the faults in those with power over them, the younger generation will be able to survive and fight back.
                                                           Hope For The Underrated Youth
Starting with a more toned-down beat, Yungblud starts the song with his signature hard-rock raspy voice questioning what would happen if he disappeared. The song goes on to connect deeper thoughts from younger generations about their self-worth and how to defy themselves in society.  
"This song is about freedom of speech," Yungblud said about the song. "This song is about freedom of expression.  There is hope for this 'underrated youth' and I believe the future looks bright because we are in it."
The song goes on about how the young people in our society are misrepresented, and that it shouldn't happen anymore because they're capable of doing so many great things, but because of the treatment they receive, it's almost impossible. 
"I made friends with the dark parts that are inside of my mind," Yungblud sings in the second verse.  "I tie them up till they come up, spiking juvenile rhymes."
                                                                            Conclusion
All together, Yungblud's newest album may not only be his biggest, but his best. He's not only able to encourage teens to be true to themselves, but also ensures them that the common feeling of insecurity and not fitting in is something faced by many. He's able to handle many topics that go on throughout young generations' lives; from self-acceptance, to gun violence, to addiction. 
Through electric sound, what shines through in almost all songs is an air of optimism, of hope. Which is portrayed as a narrative that seems to be worlds away from debut album's —"21st Century Liability''— focus on everything that's wrong with society. This EP feels more honest and gratefully more personal. 
                                                                      Songs On Album:
                                                                          1. Braindead!
                                                                          2. Parents
                                                                          3. Original Me
                                                                          4. Casual Sabotage
                                                                          5. Hope For The Underrated Youth
                                                                          6. Waiting On The Weekend
View Comments (1)
About the Contributor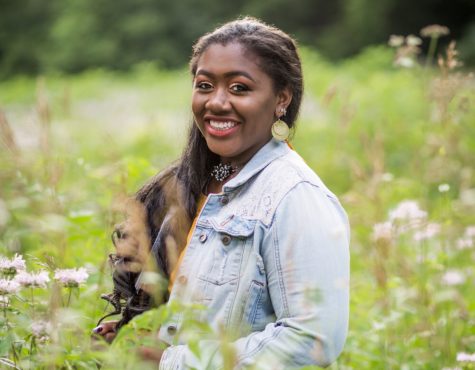 Sophia Scarnecchia, Journalist
Sophia Scarnecchia is a senior at Community. This will be her third year on the Communicator staff. You can either see her buying Frappes at Sweetwaters, working the registers at Kohls, or fighting for racial equality in Black Student Union. She also enjoys going for long walks and playing fetch with her dog, Vinnie.