"Stay Human Vol. II"
Stay Human Vol. II was released on Jan. 25, 2019, and it is life changing. 
Michael Franti writes from the heart about how hard it can be to find happiness and how often people feel alone. Through his uplifting, soul-rocking music he gives you a thousand reasons not to give up and to "stay human." 
"I feel like the great battle taking place in the world today is between cynicism and optimism," Franti said. "It's [optimism] that gets us through our days when we feel like the world is in a state of complete chaos. It's what grounds us when we need that time to grieve. So that's what I want people to feel from the record — that light of optimism."
Franti wrote the first track of the album —Little Things—after a mass shooting on Oct. 1, 2017, at the Route 91 Harvest music festival in Las Vegas. Over 800 people were injured and 58 were killed. He is now worried about the safety of those at his concerts: he wonders if everything's been done to keep audience members safe. He wrote Little Things as a reminder to appreciate small acts of kindness that you see or that happen to you, even if they don't initially seem to have a lot of meaning. 
The seventh song of the album, This World is so F****d Up (But I Ain't Ever Giving Up On It), is slow and calm. It focuses on how hard it can be to stay positive, especially in the face of negativity and hardship; how hard it can be to stay hopeful when people are lying and hurting each other. 
The songs on this album are positive, up-lifting, and remind you of the important things in life. Using driving beats, smooth guitar, poetic, and loving lyrics, Franti gives you endless reasons to be here on earth, present and alive, staying human.
Leave a Comment
About the Contributor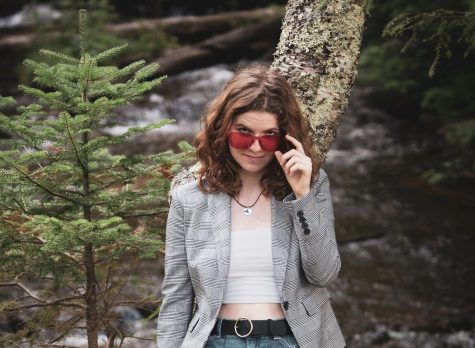 Zoe Buhalis, Print Editor-in-Chief
Zoe Buhalis is a Print Editor-in-Chief for The Communicator. It is her third year on staff and she is in her final year of high school at Community. When she's not conducting interviews or working on magazine designs, you can find her working on her Mock Trial crosses or listening to music in her hammock by the river. She loves getting up early to watch the sunrise, especially when there are exceptional clouds.