Soul Food Wednesday: a celebration of culture
On Dec. 11, Community High School's Black Student Union (BSU) hosted their first Soul Food Wednesday of the year. A long line wrapped around the third floor's hallways as students excitedly awaited a home-cooked meal of fried chicken, mac and cheese, , greens and pie. It was a perfect mix of soul food, which originated in the South.
BSU advisers Janelle Johnson and Kevin Davis helped members coordinate food preparation. Some made food from old family recipes and others purchased goods. Senior Simone Mahler made banana pudding, a famous dish amongst BSU members. Mahler was asked to pass the recipe down after her graduation so BSU members can continue making the pudding for years to come.
This event occurred for the first time nine years ago, and it has been a beloved tradition for CHS students and staff ever since, as well as an important fundraiser for BSU. The celebration has occurred one to two times each year. In the past, funds accumulated by Soul Food Wednesday have gone towards speakers for MLK Day and allowed for the group to go on field trips. They have visited the Charles H. Wright Museum in Detroit and even gone on a trip to the Railroad Freedom Center in Cincinnati. According to Johnson, the group wants to save up to take a trip to Washington, D.C. to visit the National Museum of African American History and Culture, a part of the Smithsonian.
"[Soul Food Wednesday] is important because it's a way to tell people about black culture," Mahler said. "If we were to do a big presentation on black culture, most people wouldn't pay attention — this is a way to get people interested."
Johnson, who teaches social justice at CHS on top of serving as a BSU advisor, is grateful for what the club has provided for its members.
"We have a very diverse BSU — it's a safe space for anybody who is black or brown or wants to learn about and embrace different cultures, and anybody who is not afraid to have hard conversations that they might be unable to have in school," Johnson said. "I want BSU to be a place [members] can come to celebrate their identities."
For senior Octavia Anderson, BSU has served as a safe space.
"[Soul Food Wednesday] gives us a chance to be like 'Hey, we're here, this school is not just a white school," Anderson said. "You can be you in there, and not feel judged."
The Soul Food Wednesday tradition serves not only as a way to feed hungry high schoolers a delicious lunch, but as a celebration of black representation and culture.
"Soul Food Wednesday is an event for us to come together, to be successful by bringing a piece of our family and home to CHS –– it's a space of camaraderie," Johnson said.
Leave a Comment
About the Writers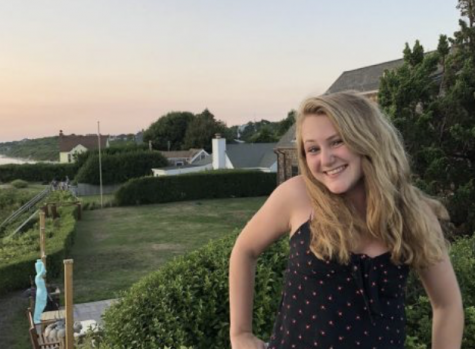 Chava Makman Levinson, News Editor
Chava is a senior, and is so happy to be starting her second year on staff and first as News Editor. Outside of writing articles, she loves hugging her dogs, collaging in her journal, and drinking way too much coffee (in reusable cups, of course). She joined the Communicator because she believes in the importance of telling peoples' stories, and in staying informed about what is happening in the world around you.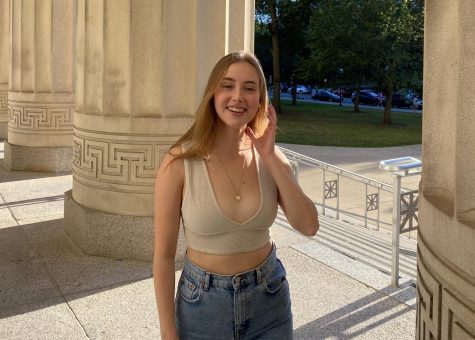 Cate Weiser, Social Media Editor-in-Chief
After four semesters on staff, two in-person and two virtual, senior Cate Weiser is ecstatic to return to room 300. This is her second year on the Social Media Editor-in-Chief team. When she isn't battling with The Communicator Instagram's scheduling platform, she is obsessing over her two dogs, playing tennis, or photographing everything around her. She uses a Canon EOS 7D Mark II, and a Pentax K1000 with 400-grain Kodak film. Cate loves watching red carpets, listening to Minecraft music, and making lists of threes.