"EL TORO COMBO MEAL"
"EL TORO COMBO MEAL" by Earl Sweatshirt is a powerful, melancholy rap song that sees the artist let out some of his darker thoughts and feelings through an impressive lyrical performance. The song is the fifth track off of Earl's latest project, Feet of Clay, an EP released on Nov. 1, 2019.
The song's instrumental is a loop featuring a choir-like sample, a light piano, and cutoff drums. The entire beat has a very vinyl/vintage-like sound to it, which is contrasted by Earl's clear-sounding vocals. On the first verse, Earl spits lines like "Lost my dawg to the staircase" and "I spun 'til the loss of my grandmama buried the dunk," tackling problems he's faced with fame, the death of loved ones, and losing friends to incarceration. The lyrical structure is complex, typical of Earl's work, with unique uses of rhyme, alliteration, word play, and other techniques.
On the second verse, there is an added layer of intense, dynamic reverb, and Earl wraps up the song describing his struggle cutting out the fake people in his life and "figuring out his own thing."
Earl's powerful delivery of a lyrically masterful and cathartic reflection on life is what makes "EL TORO COMBO MEAL." A project with immense meaning, Feet of Clay was an important project for the artist moving forward, and fans will be curious to see what Earl puts out in the future.
Leave a Comment
About the Contributor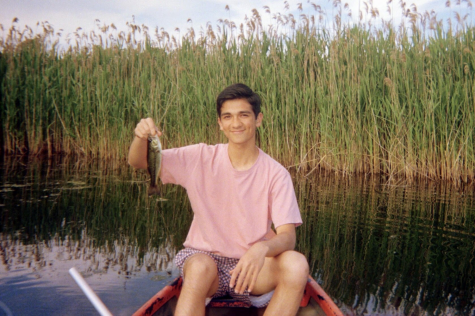 Samuel Dannug, Journalist
Samuel Dannug is a senior at Community High School and this is his first year apart of The Communicator. Although some might consider him a newbie, Sam is eager to publish his writing, opinions, and most of all, cool page designs. When he's not messing around in InDesign, he's listening to music, playing different sports, or hanging out with his friends and family.