Washtenaw Schools Eye a Change For 2020-2021
Schools in the Washtenaw Intermediate School District (WISD) may see a big change in the 2020-2021 school year. During a public hearing, a waiver was approved for a period of three years that allows schools to start before Labor Day. Now, smaller individual districts will decide if they want to change their schedule.
One of the primary reasons for the switch is for k-12 calendars to be able to line up with the local college calendars. All nine districts in the WISD participate in the Early College Alliance program at Eastern Michigan University which allows students to attend college classes and graduate with credits. According to the WISD superintendent Scott Menzel, the Early Alliance program provides clear benefits for students and switching the calendar would help students. An attendee at the discussion brought up that one of the reasons that there is an option for schools to start early in Michigan is so that they can align with local colleges.
There is also a possible benefit in terms of standardized testing. Students who go to school earlier in the summer receive extra time of instruction before the tests.
"There are other states that started very early August," Said Bryan Girbach, the Milan superintendent. "Most kids are gaining four or five weeks on our kids for their AP test prep."
Many attendees at the meeting agreed that the decisions should be made based on what is best for students' learning. One person from the Dexter School District brought up that students are normally checked out at the end of June and are ready to go back in late August.
A specific date for the first day of school has not been specified by the waiver, each district would need to set their own date. One of the start dates in consideration is Aug. 31, the EMU start date. There is a chance that districts could choose to start at different times and split on the decision, which would create challenges for the WISD calendar. Only winter and spring break must be common in the districts, not start dates.
Many sports and other programs start at the beginning of August, but these dates would not move up if the schedule changed. The practice dates are set by the Michigan High School Athletic Association. "It is up to the district," Menzel said. "I don't anticipate that those dates would move up."
Menzel also brought up that when WISD schools started before Labor Day (before 2006 when the state law changed), the sport dates were the same that they are now.
The new start date probably would also not affect camps. "Depending on the actual start date of school some summer camps may end earlier, but based on what others have done (including Saline) I suspect it will not have a significant impact since the start date tends to be at the end of August and at that time many High School activities (volleyball, football, marching band) are taking place," Menzel said.
Now that the waiver is approved, Ann Arbor Public Schools must decide what they want to do. This decision will most likely appear in about a month after talks with teacher unions and other affected groups.
"Our calendars result in negotiations with the teachers' group, AAEA [Ann Arbor Education Association]," said Jeanice Swift, the Ann Arbor Public Schools Superintendent.
Some teachers and school staff are opposed to the change. As they already come in a few weeks earlier than students, this switch would further decrease their vacation.
The change might also provide a challenge for all of the schools without air conditioning, including CHS. August can often bring more heat and humidity than June in Michigan which could be a problem for staff and students.
Leave a Comment
About the Writer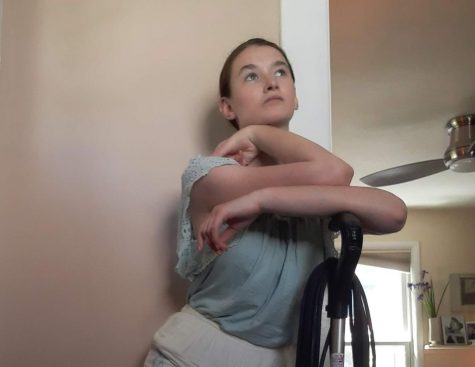 Lucy Tobier, Web Editor-in-Chief
Lucy Tobier is a senior at Community High School and a Web Editor-in-Chief for The Communicator. This is her third year on staff. When she's not transcribing interviews or messing around with website layouts, you can find her walking through the woods and browsing the stacks at the public library. She loves to bake cookies for her friends, rewatch Gilmore Girls and cut apart seed catalogs.