Women in Hip-Hop
Recently, I was making a playlist for a friend, and I was absentmindedly adding songs from my library. Once I finished the playlist and began to press send, I realized that the overwhelming majority of the artists I had featured were men. I began to think about the representation in all of my playlists, and I realized they don't reflect who I am. I am a huge advocate of Hip-Hop and Rap, and the classic early 2000s hits are reminiscent of my early childhood. But when searching for music, it always felt like I had to exert an unnecessary amount of energy to discover female rappers. In this playlist, I have created a compilation of my favorite Hip-Hop and Rap songs by female artists, ranging from my favorite '90s artist, Lauryn Hill, to contemporary rising stars like Noname and Kari Faux.   
About the Contributor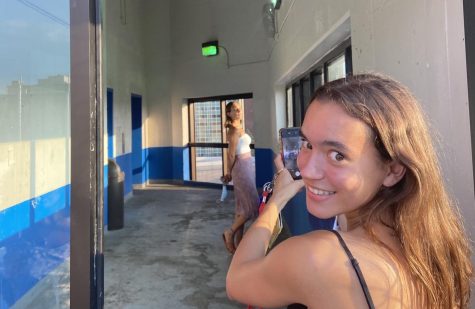 Tai Tworek, Print Editor-in-Chief
This is Tai's fourth year on staff and second year as a member of the Print Editor-in-Chief team. When she's not designing pages or writing articles, she is usually spending time with her grandma, playing soccer for Skyline or Detroit City FC, working at Dairy Queen, or trying to become TikTok famous. She has a strong love for oatmeal, the word "swag" and overalls.