"Hold On"
This past weekend, the R&B artist H.E.R., from Vallejo, Calif., released her newest single, "Hold On." With 11.6 million monthly listeners, the song has already gained a significant amount of recognition. 
The song starts with the strumming of an electric guitar and a soft intro from H.E.R. She begins to sing about wanting to be free. Her melodic and powerful voice transports the listener to her head-space; each note she sings makes you feel connected to the struggles she is facing. 
The chorus outlines the internal battle of toxic relationships.
"And if I hold on to you

I'm only hurting me

I know if I hold on to you

I'll never want to leave

Wanna love me, wanna set me free"
She continues this idea throughout the song, detailing the difficulty of leaving a "comfortable" place and becoming independent. 
After debuting the song on SNL, H.E.R. dropped the song along with "Damage" on all streaming platforms. These songs both seem to be from her upcoming full-length studio album. 
About the Contributor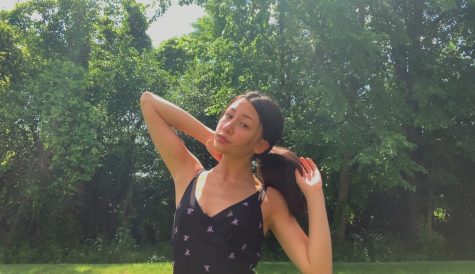 Grace Wang, Journalist
Grace Wang is a junior at Community and this is her first year on The Communicator staff. She spends her free time listening to music, playing jazz, rock climbing, and seeing friends. Creating a podcast helped her realize her love of writing. She's excited to start diving into journalism and join the wonderful team.