"Contrasts" Marcos Valle
It's no secret that Brazilian music is generally outside of the American mainstream. The two have met in the past however, with the fusion of American Jazz and Brazilian Samba to create the Bossa Nova genre of music. Marcos Valle's 2002 album "Contrasts" is a more contemporary interpretation of that Bossa Nova, with strong elements of Brazilian pop.
"Contrasts" isn't an album that makes you think about its meaning – nor does it want you to – as the lyrical content of the album has little significance. What is delivered is instead an album that is remembered more for its emotional evocation during the listening.
As someone who doesn't speak a lick of Portuguese, I didn't understand a single word sung until I pulled up the genius page. Does my illiteracy detract from the experience? Maybe.
I can recall when I was a kid, I had no idea what was happening in life, outside of "what cartoon is on" or "what's for dinner."  I didn't know what I didn't know, but that's just how the perception of five-year- old me worked. Looking back on it now, I would willingly revert back to those times of simplicity and ease. Maturity might allow one to appreciate more things in life, but is it really more rewarding?
"Contrasts" is the musical equivalent of a brunch at a Coney Island. Yeah, the food is pretty average, but it makes you feel good, and you are by no means walking out hungry.
The instrumentals are indicative of Bossa Nova along with elements of pop with the use of drum machines and synthesizers. There's nothing that's never been done before on this album. What makes it notable is the level of consistency in its groove and ease in listening. Marcos Valle assembled a solid group of musicians who lay the beat down and keep it relatively subtle, which makes the album a very smooth and consistently enjoyable listening experience.
Leave a Comment
About the Writer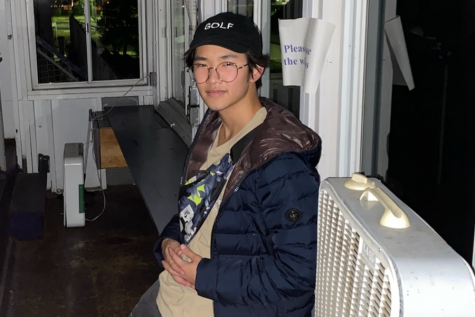 Ryan Chung, Journalist
Ryan Chung is a junior that has a love for writing and a beautiful smile. This is his first semester on The Communicator staff, and he is looking forward to learning the ropes! He swears that Joe's has the best pizza in Ann Arbor (maybe even in the state of Michigan), and you often can find him jamming with his jazz group or balling out with his bros. He is a bit of a coffee snob, and is in financial crisis due to his insatiable thirst for "them beans".