COVID-19 Vaccinations in Michigan Q&A
What is the current state of the pandemic in Michigan?
Michigan saw a doubling of its total cases in November and the second-deadliest month of the pandemic in December. Since their peak, the number of daily reported cases have declined significantly, and the number of COVID-19 patients have decreased.
What is the state of vaccination efforts in Michigan?
The first vaccines were administered on Dec. 14. As of Jan. 7, there have been 195,240 vaccinations. While the state set a goal of vaccinating 70% of people 16 and older by the end of the year, the rate of vaccinations has lagged behind the required rate necessary. 
Who will receive the vaccines first?
The state has laid out a 4 stage plan. During Phase 1A, people working in healthcare and are likely to be exposed to the virus are prioritized, as well as residents in long-term care facilities. In Phase 1B, frontline essential workers, especially those with a higher risk of exposure, and people who are 75 or older will be vaccinated. Phase 1C will then include people who are at a higher risk for the disease, such as those over 65 and those with certain health conditions, as well as other essential workers. In Phase 2, all people who are 16 or older will be vaccinated.
Are there any safety concerns with the vaccines?
Clinical trials and the rigorous approval process ensure that vaccines are as safe as possible, and extensive monitoring will continue to search for any problems if they emerge. While there are side effects to the vaccine, they are normal. However, the CDC advises that people who have had an immediate allergic reaction to an ingredient in the mRNA COVID-19 vaccine should not get it.
How do the Pfizer/BioNTech and Moderna Vaccines work? How are they different?
Both vaccines are mRNA vaccines, which instruct cells in the body to create a protein that triggers the antibody production that helps the body prepare for an actual infection. Both vaccines are around 95% effective and require two doses to be effective. The main difference between the two is that the Moderna vaccine can be stored at -20 degrees Celsius, while the Pfizer vaccine needs to be stored at -75 degrees Celsius, requiring stringent storage procedures.
Will I need to continue safety precautions after getting the vaccine?
Yes, since the vaccine is not guaranteed to be effective, and there is the possibility that vaccinated people could still transmit the virus.
Will the new COVID-19 variants affect vaccination efforts?
Currently, the existing vaccines are expected to be effective for the new strains of the virus, though this is not fully confirmed.
Will other vaccines be used in the U.S.?
Likely yes. In addition to Pfizer and Moderna, the U.S. Government has ordered vaccines from Johnson & Johnson, Sanofi, AstraZeneca, and Novavax. The Johnson & Johnson vaccine is likely next in line for approval, possibly in February. If approved, this more rugged vaccine can be stored for three months in refrigerators and will require only one dose.
Are there vaccines available for children?
Not yet. Moderna and Pfizer are currently conducting trials for their vaccines on children over 12, with testing on younger children expected early this year.
Will we return to in-person school?
Governor Gretchen Whitmer is encouraging schools in Michigan to offer an in-person instruction option by March 1. While the Ann Arbor Public Schools has set its own guidelines for when students will return to the classroom, Superintendent Jeanice Swift says the district is taking steps to return to in-person teaching.
When will we return to "normal?"
Dr. Anthony Fauci, director of the National Institute of Allergy and Infectious Diseases, states that a successful vaccination campaign could allow for an "approach very much some degree of normality that is close to where we were before" by the end of the year.
Leave a Comment
About the Contributor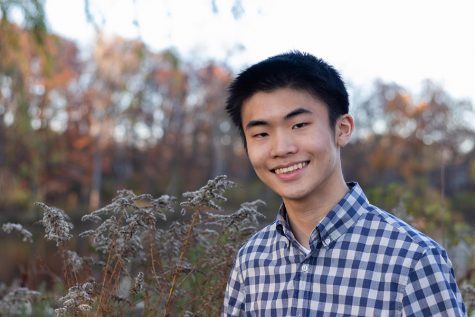 Mori Ono, Print Editor-in-Chief
Mori Ono is a Print Editor-in-Chief and a senior in his third year on staff. He enjoys making data graphics, brainstorming anything journalism-related and writing long features. When he isn't taking classes at four places, he leads SEDS, GIDAS and the miRcore Volunteer Program. He's also a member of the Mock Trial team. He's interested in settling space and astronautical engineering, but also in making bubble tea and throat singing. As for his music tastes, he's shifted to the '60s and '80s, but he's not sure about the century.