"Treat People With Kindness" Music Video Review
Released on Jan. 1, 2021, the "Treat People with Kindness" music video starring Harry Styles and Phoebe Waller-Bridge is an uplifting, ecstatic way to start off the new year.
Dressed in matching white suits, glittering argyle sweaters and a sparkling blazer, Styles and Waller-Bridge are mirror images of each other as they sing and dance to the 11th track on Styles' most recent album, "Fine Line." Released in black and white, the video has the feel of a 1950's club, Styles playing the performer and Waller-Bridge the suave, charming audience member.
Waller-Bridge waltzes through the club scene, commanding the room and dancing with other audience members, finally giving Styles her full attention when he jumps onto a table in front of her and reaches out his hand. What ensues is a grin-inducing dance sequence led by Waller-Bridge in front of the neon "Treat People with Kindness" sign.
Waller-Bridge is most known for writing and starring in the Grammy-nominated TV show "Fleabag." Throughout this show, Waller-Bridge's character navigates her life, often directly looking at the camera to give comedic commentary on her dark life. In the final shot of the music video, she dips Styles as she makes eye contact with the camera, giving her signature "Fleabag" smile.
The video has everything you need to smile: sparkling outfits, a positive song and vibes that are almost too spectacular. It sets a hopeful and promising tone for the new year while reminding the world to treat everyone with the kindness they deserve.
Leave a Comment
About the Contributor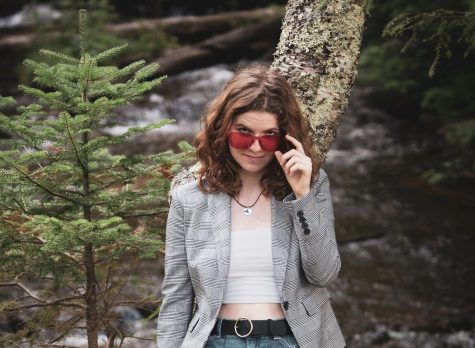 Zoe Buhalis, Print Editor-in-Chief
Zoe Buhalis is a Print Editor-in-Chief for The Communicator. It is her third year on staff and she is in her final year of high school at Community. When she's not conducting interviews or working on magazine designs, you can find her working on her Mock Trial crosses or listening to music in her hammock by the river. She loves getting up early to watch the sunrise, especially when there are exceptional clouds.