"The Flight Attendant" Review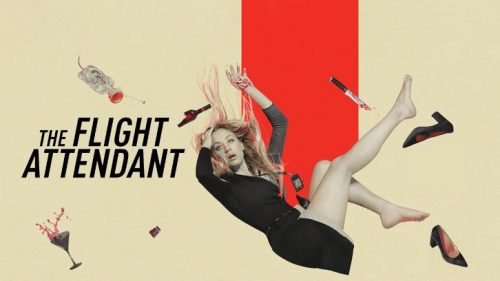 "The Flight Attendant" starring Kaley Cuoco as Cassie Bowden, is a wickedly funny yet sadistic thriller featured on HBO Max. What first is perceived as a rompy comedy mini-series soon takes a turn for the worst, revealing some of Cassie's haunting childhood memories and unfolds as a suspenseful mystery. Cassie is a flight attendant, heavy drinker and seemingly always on the run to find a new fling. 
The story begins with Cassie on a flight to Bangkok where after a soapy and awfully boozy night with Michiel Huisman as first class passenger Alex on the flight over, she finds herself in bed with his dead body.
Of course, Cassie was drunk that evening, she can't recall having anything to do with the death. 
What follows next is nothing short of a myriad of disasters. A cascading sequence of clouded decisions in Thailand leave her in a muddled mess of internal conversations, flashbacks from her damaged past and brief recollections of the night she was blacked out. 
Zosia Amet as Annie, a loyal ally of Cassie with bone-dry humor, does everything she can to help Cassie fix her problems but can't help notice that Cassie is never short of an inconvenience or two. 
At this point, I really began to establish my stance on Cassie's wild endeavors: should I keep rooting for Cassie and her risky behavior, or start disapproving of her choices and pray for her to straighten up her act? Her comedic acting and wide, loving eyes made it hard for me not to hope that everything turned out okay. 
Watching Cassie try and untangle herself from this formidable situation made me cringe as she kept choosing the blatantly wrong choices, but the plot was so thick I couldn't help but keep watching.  
Her brother Davey — played by T.R. Knight is a loving man who holds resentment for his past. Their relationship plays out on screen, offering the audience an inside look into their dysfunctional dynamic. In my opinion, bringing her brother into the scene, welcomes another layer of emotional attachment to the show. This relationship and affection Cassie shows for her brother proves her to be more of a human and less of an emotional ruin.    
What the screenwriters do exceptionally well is make the audience seem as if they are in Cassie's situation — this murder mystery is a shared experience that I, too, have to get out of. 
The Flight Attendant is a darkly funny, witty and wonderfully acted show. It provides an understanding into how some of the problems we are running from in real life are actually within our own thoughts and imaginations. 
I would recommend this show to anyone who is willing to get sucked into a whole-day binge and emotional rollercoaster. 
Leave a Comment
About the Writer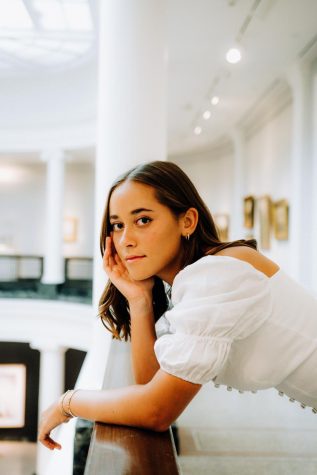 Mia Goldstein, Print Editor-in-Chief
Mia is a senior at Community High and this will be her second year as a Print EIC. Most of her time is spent on InDesign, fooling around with page design or making funky vector art on Illustrator. When she's not in the journalism room, you will either find her on the tennis court 80% of the time or with her black lab, Abby, the other 20% of the time. She's always up for a challenge. Bring it on senior year :)