Future Nostalgia (The Moonlight Edition)
British singer-songwriter Dua Lipa undoubtedly ruled 2020 with her sophomore album "Future Nostalgia". The album lives up to its title by taking on a fun pop disco style, leaning into sounds from the 70s and 80s and focusing on topics such as love, feminism, and self-confidence. Lipa recently followed the album up almost a year later with "Future Nostalgia (The Moonlight Edition)." The album is the official reissue of Future Nostalgia and features the eleven original songs and eight new ones, some of which have been released in months prior. The reissue stays true to the original album's style and sound, but it also proves to be unique and experimental. 
The first new song, "Fever," is a house pop song, which features French-sung verses from Belgian singer Angèle and soft vocals from the pair. The song is a love ballad accompanied by a slow but heavy instrumental, which complements the song quite well. A turn away from "Fever," "Prisoner" samples Olivia Newton-John's 1981 track "Physical," which has a rock and disco style. The song, alongside Miley Cyrus, is about being a prisoner to your own feelings and trying to liberate yourself from a toxic person. "I try to replace it with city lights," Lipa sings. "I'll never escape it, I need the high." The two songs show a diversity of sounds and themes from Lipa, with Prisoner being far more aggressive and darker from the sweetness of Fever. 
Track 13 "We're Good" is reminiscent of "Break My Heart," a single from the standard edition. Both songs seem to be about Lipa worrying about her relationship eventually failing and wondering if she should stay. The song sonically is funky and Caribbean, which adds a positive twist. "So let's at least agree to go our separate ways," Lipa sings on the chorus. "Not gonna judge you when you're with somebody else." 
Lipa proclaims to her lover why she's the right woman for him on "That Kind Of Woman," which is a confident love song. "That Kind Of Woman" shows Lipa's confidence and excitement, and experiments with vocoder and a more electronic sound. 
Overall, Lipa's latest work offers a solid group of songs into her discography. "Future Nostalgia (The Moonlight Edition)" is a positive mix of originality, consistency and interest, which helps prove Lipa's creativity and ambition with her music.
Leave a Comment
About the Contributor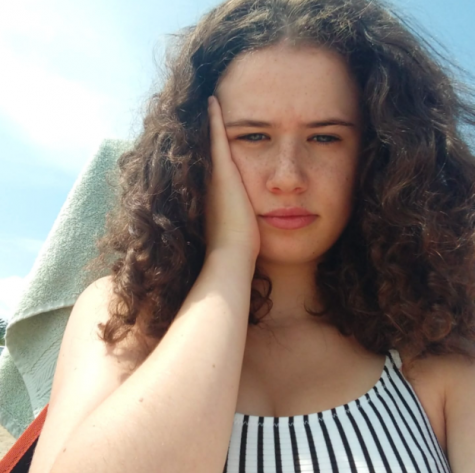 Meghan London, Journalist
Meghan is a first-year staff member on The Communicator and a junior at Community High School. In her free time, Meghan enjoys listening to music, reading books (particularly novels), playing video games, making art and going out to the barn where she rides horses. Meghan is looking forward to writing pieces for The Communicator, traveling around the world and hanging out with friends again.