Behind the Scenes
Ann Arbor Public Schools have continued to provide for students in spite of its virtual format.
In the hours after Gov. Gretchen Whitmer announced the first two official Covid-19 cases and declared a state of emergency, the AAPS and CHS administrators planned a massive resource rollout. Now, nearly a year since, administrators and teachers alike have distributed, approximately, 16,650 laptops and iPads along with 850,000 meals to its nearly 18,000 students.
Kevin Davis, the community assistant at CHS, was pivotal in this effort. More specifically, Davis, formerly known for patrolling the halls of CHS and the restaurants in Kerrytown, assumed the role of delivering devices to students — a job which, according to him, was unlike any other he had taken before.
The process began last March for Davis. Upon learning of the change to virtual learning, he first assessed the school's technology reserves for students in need and in the Individualized Learning Center (ILC) students. Then, he contacted and personally delivered laptops and hotspots to families across the city, carrying up to 10 laptops with him at any given time.
In an effort to minimize unnecessary contact and potential transmission of Covid-19, Davis often left books and other school supplies on students' porches. The more valuable laptops and hotspots, though, Davis had to physically hand to students. This requirement created an increasingly familiar ethical dilemma with practical challenges for him.
For example, if Davis were to deliver supplies to a family — and they weren't wearing masks — in accordance with school policy, he was not permitted to approach them. Thus, he found himself setting up computers and hotspots on students' porches in an especially rainy Michigan spring. Additionally, prepping hotspots outside jeopardized the WiFi connection quality.
As the 2019-2020 school year came to a close, Davis became more engaged in the district-wide distribution efforts, which were to take place at the Balas Administration Building at the end of summer. Throughout the multi-week effort, AAPS served thousands of students and their families.
Simultaneously, Davis also orchestrated the school supplies pick-up at CHS; he handed out a kit, complete with index cards, textbooks and colored pencils, to nearly all 530 students. In doing so, he was able to meet new students and see familiar faces, albeit through masks and social distancing.
"That was when it got really stressful," Davis said with a laugh. "I just thought, 'I don't get paid enough for this.'"
In fulfilling this role, Davis navigated CHS classrooms filled with towers of books and hallways marked with dots to encourage proper social distancing.
"It's a really eerie feeling being in the building with no students," Davis said. "But it's hard enough doing so many Zoom meetings we do in a day, so it's a welcome break. It's great to see students showing up and saying hello."
One of those students was CHS freshman Sadie Todd. A self-described "control freak," Todd attributed her relentless note-keeping and resilience as the primary characteristics that allowed her to navigate her first semester as a high schooler and her book pick up.
"At first, I struggled with it" Todd said. "I'm one of those people who tries not to ask for help because I know there are people who need more help than I do."
However, Todd quickly had trouble with her internet. For instance, Todd's entire family is often on Zoom while she attended school, which rendered the connection to her virtual classroom unstable. With her camera off, she sat waiting for the video and audio to catch up, and all the while, she knew she was missing out. She knew she was missing out on in-person education. She also knew she was missing out on invaluable social exchanges.
Todd has turned to her forum to substitute for this vacancy. In her first few months in the Mankad Forum, she found relief in laughing with her fellow forum members and getting to know one another. With time to discuss the "dystopian, nightmarish" news cycle, but also stable and comforting topics, Todd found a balance.
"I've been so angry about everything," Todd said. "But [in forum] we actually have real conversations, like real people."
About the Writers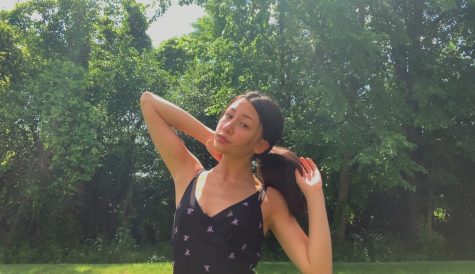 Grace Wang, Journalist
Grace Wang is a junior at Community and this is her first year on The Communicator staff. She spends her free time listening to music, playing jazz, rock climbing, and seeing friends. Creating a podcast helped her realize her love of writing. She's excited to start diving into journalism and join the wonderful team.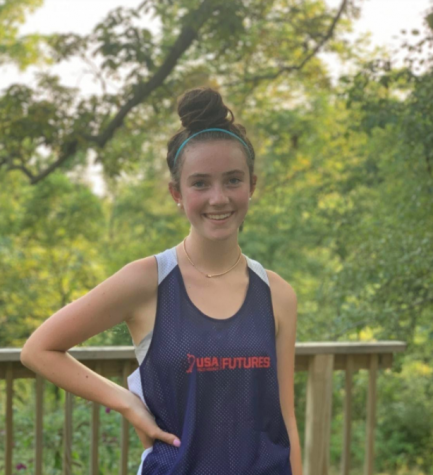 Ailish Kilbride, Journalist
Ailish is a freshman at Community and this is her first year on The Communicator staff. When not taking notes and studying, Ailish will probably be somewhere running or out on the turf playing field hockey. She enjoys spending time with her family and hanging out with her friends! Watching reality TV with her sweet pug Lulu is at the top of her list when she is not running around trying to stay busy! She has lived in seven different houses but has been in Ann Arbor for every one of them! She is so excited to be able to be apart of all the exquisite work The Communicator does!