Many Community Students Kept From Attending Skyline Homecoming
Community High School students are left with questions as Skyline High School denies guests at the Enchanted-Forest-Themed Homecoming.
Saturday, Oct. 9, will mark the first homecoming for Skyline with no guests. This year, the dance is only for current Skyline students and students from alternative high schools, like Community, who play fall sports.
Unlike Skyline, Huron High School and Pioneer High School are allowing guests. For HHS and PHS, all the students need to do is fill out a guest form. All three dances are taking place outside, and masks are required.
As the news broke to students across the district, it was unsure how the ticket sales were going to go. In years past, any student who filled out a guest form and got a ticket was allowed to attend. The policy change has left many students puzzled.
Allison Mayer, a sophomore at CHS, runs track for Skyline in the fall. This year, she has mixed emotions about attending the dance.
"It's kind of sad because I can go but a lot of my friends can't," Mayer said. "And it's not like I'm not going to go just because they can't, so I feel kind of bad about that. But like, I have to do what I want to do."
Mayer is unsure of how the decision was made and what the logic was behind it. She thinks that dual enrolled students are just as much Community students as they are Skyline students.
Matthew Castillo, a dual-enrolled student at Community and Skyline, is unsure of whether or not he can attend the dance.
Castillo has multiple friends from Community who wish they could attend. Although he will not go to the dance, he isn't even sure if he can.
The rules this year are a bit cloudy and haven't been announced on a district-wide platform.
Since homecoming has been open to all high schoolers in years past, many CHS students have taken the matter into their own hands and emailed Skyline teacher and head of homecoming, Anne Bezeau, about this year's rules.
Although Bezeau acknowledges the inconvenience, the Skyline homecoming rules are not changing.
"This year, the Skyline Homecoming dance is for current Skyline students from schools like Community who play fall sports [and whose home school is Skyline]" Bezeau said. "Our hope is next school year we will be back to some regular norms from before, and hopefully any guest can attend."
In a normal year, Skyline has a large number of staff who volunteer to work the dance; due to this year's circumstances, staffing isn't as accessible.
According to Bezeau, the determination to keep attendance at Skyline low is to ensure a fun and safe event. The factors that played into the decision are social distancing, contact tracing and supervision. Students who play fall sports are considered a part of the Skyline community.
Hannah Margolis, a junior at CHS, is unable to attend this year. "Not going to homecoming is difficult because all my friends go to other schools," Margolis said. "They're all picking out homecoming dresses and that's something that Community kids are excluded from this year."
Margolis was able to attend Skyline's 2019 Homecoming her freshman year. Spending time with her friends made her feel connected to them through a district-wide event. She believes that homecoming is a part of high school that every student should experience.
Margolis highly recommends attending the dance if possible. She thinks that because so many CHS students are not allowed to go, if you have the opportunity, you should.
"We're honored and excited that so many Community students want to attend our event," Bezeau said. "Once we move out of this Covid wave, we hope to welcome all Community students back."
The Skyline dance is from 7 p.m. to 10 p.m.; the doors will close at 8:30 p.m.
Leave a Comment
About the Writers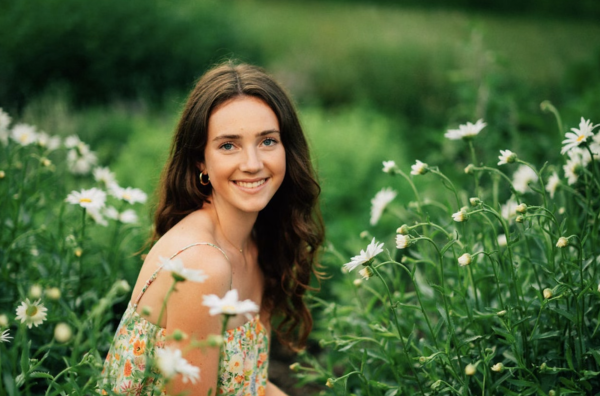 Ailish Kilbride, Web Editor-in-Chief
While trying to pack as many things as she possibly can in her schedule, Ailish Kilbride is entering her 7th semester on staff and her 4th semester in leadership. Ailish is a senior at Community High School. Taking long runs, walking her dog Lulu, playing field hockey at all hours of the day, reading Colleen Hoover books and hanging out with her friends and family are all at the top of her list of favorite things. She can't wait to be a part of all of the amazing work that the Communicator is going to do this year.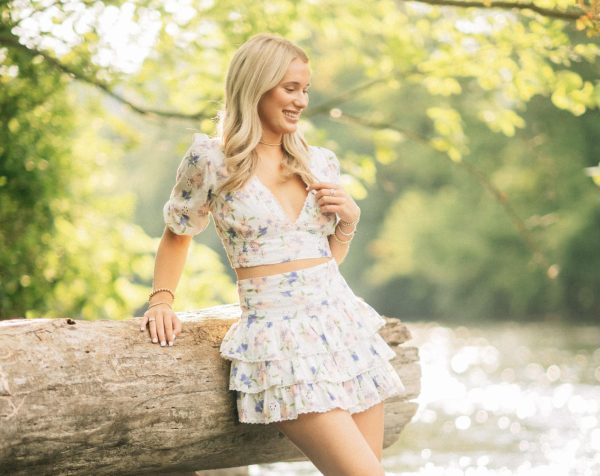 Reagan Masek, Midnight Sun Editor-in-Chief
Reagan Masek is a senior entering her fourth year on The Communicator staff and her third year as an EIC of the Midnight Sun. Outside the walls of Community High, you can find her out with her camera or playing lacrosse. She loves to go on drives and walks and you can always find her listening to music. She loves writing, photography and In-Design. She is super excited for another semester on staff and can't wait to see what her final year at Community High holds!