"FRANCHISE" Single Review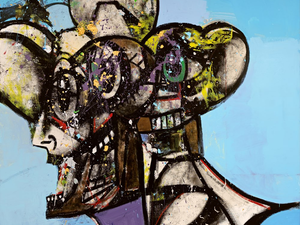 Travis Scott's song "FRANCHISE," a song released during his infamous collaboration with McDonald's, features the Houston rapper bragging about his fortune and lifestyle. The name of the song references the fast food industry's practice of franchising out each location to individual business owners. Scott reunites with Young Thug, a friend and longtime collaborator. They are also joined by M.I.A., a British musician well known for her hit song "Paper Planes."
"FRANCHISE" is a tribute to Dem Franchize Boyz and their record "White Tee," which was released in 2004. On July 20, 2020, Travis Scott and CHASE B debuted this single as "White Tee" at the tenth edition of .WAV RADIO. Just six weeks later, it was hinted again in an ad for Scott's McDonald's lunch.
After his full collaboration with McDonald's, which, according to Eater.com, reportedly earned Scott 20 million, Scott released "FRANCHISE," which many think references the collaboration between the rapper and the largest fast-food chain in the world. The collaboration was already successful but after the song was released, the Travis Scott Meal sales skyrocketed, leaving some McDonald's locations running out of Quarter-Pounder ingredients.
The tribute to Dem Franchize Boyz goes further than just the name. The bass line of "FRANCHISE" is the simply a toned down version of the bass and bell sounds used in "White Tee," a song by the Dem Franchize Boyz. This makes "FRANCHISE" sound so familiar.
But the Dem Franchize Boyz tribute still goes further. The first words rapped by Travis Scott on the single are also a direct reference to the group:
"Yup, in my white tee"
This compared to the lyrics of "White Tee", shows the amount of influence Dem Franchize Boyz had on Travis Scott:
"I slang in my white tee, I bang in my white tee
All in the club spittin game in my white tee
I bling in my white tee, serve fiends in my white tee"
The genre of this song is typical for Scott. This high energy hip-hop is a familiar style for the artist, but when it's combined with 2000's inspiration, it creates a new song with old elements. Recent rappers have been doing this mix of old and new styles more frequently and it's quite refreshing to hear. In addition to introducing older music to younger people, it can also connect those same younger people to their parents or older siblings who listened to this music when they were young.
Leave a Comment
About the Contributor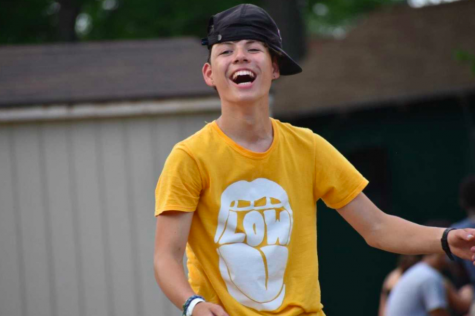 Oliver Lete-Straka, Journalist
Oliver Lete-Straka is in his second semester in journalism. He loves to talk to new people and try new things. Recently he has joined Pioneer's ultimate frisbee team and is excited to start new things in his senior year. He also rock climbs at Planet Rock with friends. He loves training in a fun way and getting together with his friends who are newly in college.