Skepticism Grows After Astroworld
Tragedy struck this past weekend at Travis Scott's Astroworld Festival in Houston, Texas. Nine lives were lost, many people were injured and devastation was spread across America.
The disaster started at the beginning of the festival as fans broke down fences and ran past security to get in. Fans claimed security did not strictly enforce who got in as they made attendees just raise their wristbands in the air when walking through the entrance. The overcrowded venue paired with long hours in the Texas heat lead to some of the tragedy.
All kinds of rumors have spread about what really happened at the event. Some said there were people injecting others with some kind of drug that may have caused the deaths, however, this was proven false. Consequently, many concert-goers are on edge about attending their next event.
"This makes me second guess going to concerts," said Jada Hikary, CHS Rap Club president. "Before I was mainly worried about getting Covid, now it's a worry about my personal safety at the show. I now have to worry about getting drugged and being in an overpacked area."
Some of Scott's fans, like Hikary, now feel guilty for supporting one of their favorite artists; a division has formed over whether or not to side with him after the event.
"Travis Scott is one of my favorite artists," Hikary said. "I feel like he needs to take most of the blame for what happened. I feel shocked that he would let the show go on. His motto for the show was 'f*** the security,' and this was definitely shown at the event."
Immediately after the concert ended, videos hit the internet that went viral, showcasing what was happening during the event. One video shows Scott dancing on stage and neglecting fans screaming for help with ambulances in the crowd. Other videos included fans chanting, "stop the show," and even people climbing up the stage to yell for help.
"It was really scary," said Mia Wood, CHS senior, describing her initial reaction to the news. Wood had previously gone to a Daigo concert with her friends, and she knew the feeling of claustrophobia within a concert. "I went to a concert earlier this year that was packed inside. I was in the middle and I just couldn't handle it, I can't even imagine what it was like [at Astroworld]."
Wood has reconsidered where she stands on going to concerts in the near future, and how the tragedy at Astroworld has changed her perspective.
"I think [the tragedy has affected my perspective]," Wood said."I know other artists handle their concerts a lot better than he did though. I've seen clips of other artists stopping their show to get paramedics through the crowd. I think he had some influence on his crowd because I've heard that he told his fans to rush in."
Following the day of the festival, Scott posted an apology video on his Instagram. After Scott's apology was posted, it didn't take long until the public voiced their concerns about the questionable video. Fans felt like the video didn't feel genuine and that Scott didn't show any real care about what happened at the festival. Many are criticizing the apology and are marking it as a poor attempt by Scott to appear devastated.
It didn't take long until lawsuits started rolling in against the rapper, with plaintiffs being in the 100s already. Experts claim that damages from the suits could be in the hundred millions, and criminal charges could be faced for the star.
Scott has had a history of telling his fans to ignore security, with incidents of him in the past being arrested and sued due to this. Sources have said that Houston police chief Troy Finner tried warning Scott of his concerns about the safety before the event even started.With all of the buzz in the news about the event, the music industry is questioning whether Scott's listenership will go down or if he will even be invited to major festivals like Rolling Loud and Coachella in the future.
Leave a Comment
About the Contributors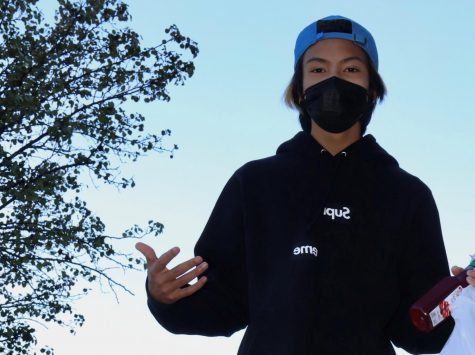 Sam Cao, Social Media Editor-in-Chief
Sam is a junior and now in his second year of journalism. He has a love for making posts and taking pictures. If he isn't making a new post, in room 300, you can probably find him on Holloway field with a group of friends playing lacrosse or Making Pizzas at Buddy's Pizza.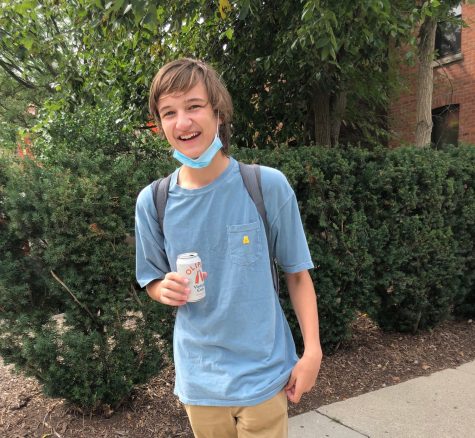 Henry Connor, Journalist
Henry Connor is a junior at Community High School and this is his third semester on staff for The Communicator. Outside of school, you will generally find Henry with one airpod in his ears, jamming to any song on his playlist, or listening to any of his favorite artists, including The Strokes and Tyler, The Creator. He also considers himself a cinephile as he loves to watch movies and is a fantasy football expert, which he likes to play with his friends. He is looking forward to being back in person for school and is excited to grow as a writer throughout this year.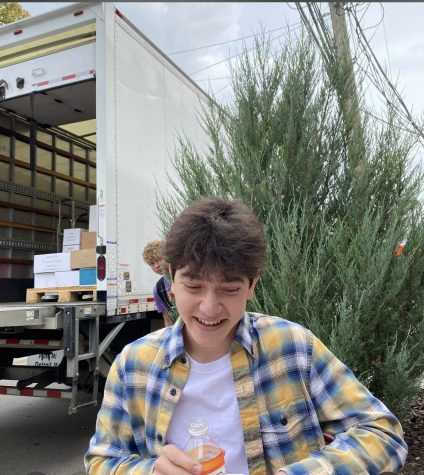 Lewis Perry, Journalist
Lewis Perry is a junior at Community High School in his third semester on staff. In his free time, he is most likely listening to music from just about any genre he can find. You can find Lewis fantasizing about new clothing items he discovered online or debating with friends about anything sports-related. Lewis cannot wait for this year on staff and hopes to expand on his writing skills while focusing on topics he has not covered so far.