Michigan Beats Ohio State
Michigan and Ohio State took to the field on Nov. 27 in the most important college football matchup of the season. The implications for both teams' season were massive, as they ranked #5 and #2 in the country before the matchup and both needed the win to make it to the playoffs. All this came in addition to the heated rivalry between the two BIG10 teams who were under huge pressure from fans and administrators to take the win. 
"During the game, everyone was standing up and yelling and it was just the most alive, exhilarating crowd," said Oliver Lete-Straka, a Community Senior. 
This tension became apparent at multiple points during the game. A brawl broke out as both teams made their way to the locker room, and an on-field dispute ended with Ohio State's Cameron Brown receiving a disorderly conduct penalty for ripping the helmet off a Michigan wide receiver. 
Michigan won the matchup 42-27 in a resounding victory that showcased the best of Michigan's offensive and defensive capabilities. In particular, the running game shone with Michigan out-rushing Ohio State 297 yards to 64 yards. The Buckeyes were stymied by fouls, committing 10 compared to Michigan's 2. 
Michigan's Hassan Haskins proved a crucial offensive weapon, scoring an astounding five rushing touchdowns. Aidan Hutchinson, a Michigan defensive end, got three sacks in the game. Both teams were functioning at their highest level, which made this victory even sweeter for the Wolverines. 
This win is massively important for Michigan, who haven't won a game against the Buckeyes since 2011. 
"This is such an important day for the city of Ann Arbor," said Jack Bazzani, a Community senior. 
Many have doubted Coach Harbaugh's ability to win key rivalry games, a sentiment that has only been reinforced by his disappointing past seasons as head coach. This trend seems to have taken a turn as Michigan now looks eagerly ahead to the playoffs.
Harbaugh likely breathed a sigh of relief as the clock hit zero given how heavily his job security rests on his ability to lead the Wolverines to big victories and successful seasons. Michigan must now focus on maintaining this momentum into the postseason and future years. 
After the game, thousands of fans rushed the field. 
"When the game ended, everybody started rushing the field. It was absolutely crazy," says Lete-Straka. "We were in the biggest crowd I've been in since COVID, which is crazy and just fun. Everyone was yelling and it was super loud. Like cover your ears loud."
This victory comes as a breath of fresh air to bedraggled Michigan fans who struggled through the team's 2-4 season last year. Many were concerned the storied school would sink into mediocrity, a fear that is now alleviated. This win provides crucial encouragement for fans, inspiring younger generations to support Michigan with renewed passion. 
 "This is the best day of my life," said Fred Wallace, a senior at Pioneer. "I've been waiting my whole life for this."
Leave a Comment
About the Contributors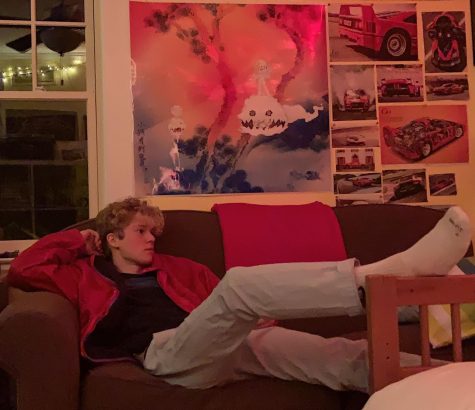 Henry Monte-Sano, Journalist
Henry is a Senior at Community and this is his first time taking journalism. When he's not reporting, he's typically listening to Kanye and fixing cars at Ron's Garage. His favorite album of all time is Yeezus, and if given a choice, he enjoys working on Japanese cars the most.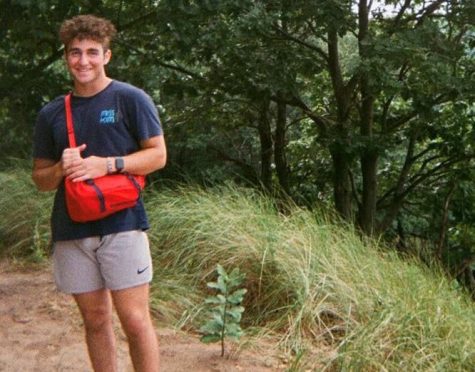 Noah Bernstein, Print Editor-in-Chief
Noah is a senior at Community and one-fifth of the Print Editor-in-Chief team, who have a shared affinity for lazy channels. Noah is in his third year on staff. Most often found on the baseball field at Pioneer, thinking about his adorable rescue dog, or searching for chapstick.