Community in Construction: Part Two
The obstacle of construction around Community High School has become a common hurdle students have learned to get used to. 
In January of 2021, before students returned for in-person learning, construction began on the third floor. The construction then continued throughout the summer, leading to finishing up the third floor in the summer. 
When the current school year began, construction started working on the north side of the first floor, which has now been completed. 
Currently, a small section of the first and second floor is blocked off, allowing construction to work on rooms 111, 113, 211 and 213's AC and HVAC units. 
"Construction should go until hopefully spring break and then switch into the next phase," Kevin Davis, Community assistant, said.
To make navigating the hallways easier, Kevin Davis has provided us with information on where to go. The Southwest stairway is closed off for the first and second floor but is accessible to use to go up to the third floor and exit. In the mornings, students are being asked to use the Northwest stairway, which gives you access to all three floors. The closed-off sections on the first and second floors are clearly labeled, so students know not to enter those areas.
"I would honestly say we are roughly about halfway done," Davis said. "Our goal is to have it done by December, but you know barring complications, you just never know."
Read the first installment of construction coverage here.
Leave a Comment
About the Contributor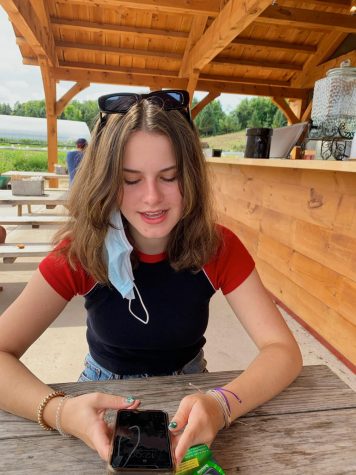 Addi Hinesman, Journalist
Addi is a sophomore at Community High School. This is her second year being a part of the Communicator staff. She is very excited to be in person and for the upcoming school year. When she isn't doing schoolwork, she's usually in the studio dancing, hanging out with friends, or playing with her pug Reeses. Whenever she can, Addi likes to spend time with her siblings, which she is now very close with thanks to the pandemic.