"Birthday Cake" Review
Dylan Conrique is a small artist who just released a song dedicated to the passing of her friend's mom. 
"I originally wrote this song for my best friend to have whenever she missed her mom, who she lost to cervical cancer when she was just 12 years old,"  Conrique said in an interview with Sweety High. "When my best friend realized it could help a lot of other people experiencing loss too, she told me to release it! I wrote this song to remind her that her mom is watching over her and to remind her to live life to the fullest in her memory."
The power behind the lyrics in "Birthday Cake" are inspirational and chilling:
"It's hard to know what she would say
But I think she'd want you to live like the world's on fire
Want you to love like hearts don't break
Never look down when you walk the wire
Like she made it to 48, still made your birthday cake"
The story she is able to express through lyrics is detailed and impressive. Aside from the heartbreaking meaning behind the song, Conrique's voice is angelic. 
After Conrique posted a video on TikTok of her friend's reaction to the song, the video got nearly 9 million views. 
The soft tone of the singer's voice adds emotion behind the lyrics. You can especially feel the pain and empathy through the raw voice in the chorus.
Leave a Comment
About the Writer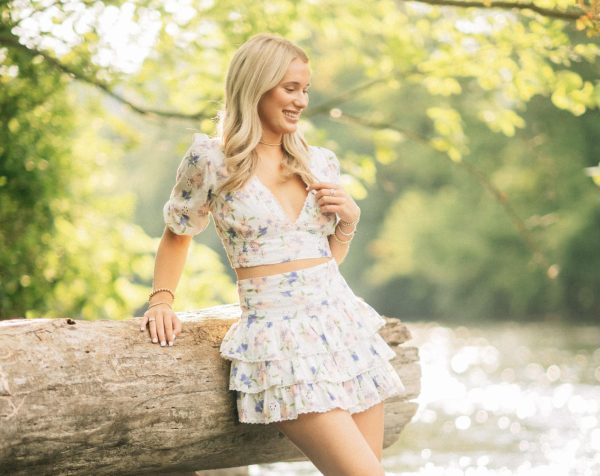 Reagan Masek, Midnight Sun Editor-in-Chief
Reagan Masek is a senior entering her fourth year on The Communicator staff and her third year as an EIC of the Midnight Sun. Outside the walls of Community High, you can find her out with her camera or playing lacrosse. She loves to go on drives and walks and you can always find her listening to music. She loves writing, photography and In-Design. She is super excited for another semester on staff and can't wait to see what her final year at Community High holds!