The Curtain Falls on Pippin
As the final act of Community Ensemble Theater's (CET) Pippin drew to a close, Evers Baskey, Assistant CET Tech Director, took a deep breath. During Pippin's finale, set pieces are quickly disassembled, lights are switched and relocated and the entire theater is de-rigged before the audience's eyes.
"There are a lot of things happening and a lot of ways that it could all go wrong," Baskey said. "Once that's done, it just [feels] great."
After months of rehearsals, the relief of successfully coordinating all these moving pieces was emotional for Baskey. This was the first time CET incorporated its actors into the running crew, which proved to be a complicated and time-intensive operation.
"Early on, it was a lot to coordinate," Baskey said. "But it was relieving knowing that whatever happens happens, and I could just enjoy the show."
Pippin's reputation as a "show-within-a-show" is quite literal. The story is told by the leading player, and their band of players (ensemble cast members), who create an intricate world for Pippin and the audience. As the show goes on, the players assemble and take down sets, organize props and play many different characters. As an ensemble cast member, Ebie Lamb, CHS sophomore, enjoyed being in a show that uses its ensemble in a unique way.
"There's a person that's a head soldier, and then an evil soldier and then a pig," Lamb said. "[We] learn all the dances and learn all the songs. It's kind of like having a family. In the changing rooms when we come off of our cues we all high five each other and give each other compliments. That is just what you get in [an] ensemble."
Maia Genisio, another ensemble cast member and CHS freshman, also enjoyed that Pippin featured the ensemble more prominently than in other shows.
"[I] liked the ensemble experience better in this show," Genisio said. "I'm going to use a word from the show, and say that it feels very fulfilling."
Every cast member plays a role in creating the intricate world of the performance. Lila Fetter, a CHS sophomore who plays Catherine, found it difficult to adjust to running crew as an actor, and found themselves missing cues during tech week. However, as Fetter grew comfortable with their role, they were excited to get in on the action.
"I've never had to do any sort of crew before and I now have a lot more respect for the people who do," Fetter said. "They put in arguably more work than the cast and get a fraction of the recognition. It seems easy, but it's a lot to remember."
Since the pandemic's inception, CET has opted to have actors masked during their shows. However, although audience members remain masked (as do the crew backstage), Pippin was CET's (and the district's) first pandemic-era show performed unmasked in front of a live audience. Lamb joined CET her freshman year, and performed She Kills Monsters (SKM) last year while masked. While SKM hosted a live audience, the anticipation of returning to more normal performances was "an emotional whirlwind," for Lamb and the rest of the cast.
"We saw [the audience's] faces and thought 'oh my gosh, we're actually doing this again,'" Lamb said. "We have sound, music, dancing and a live audience. It was so exciting."
For Ian Taylor, a CHS senior who plays Pippin's half-brother, Lewis, it felt just like performing pre-pandemic theater again.
"It felt surprisingly normal to take off my mask," Taylor said. "You would think that after all this time you would be used to wearing [a mask], but once I took it off, I forgot all about it."
Taylor also heard a rumor that he would get to keep the pants his character wears once the show ends.
"I'm so stoked about it," Taylor said.
As the curtain falls on CET's Pippin, cast members eagerly await "Just Desserts," a production involving student playwrights, student directors and cast members. They also look forward to getting some rest; as Lamb remarks, no one has slept more than six hours a night since the beginning of tech week.
Learn more about upcoming CET performances here.
Leave a Comment
About the Writers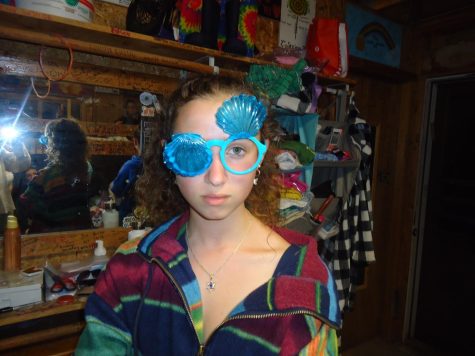 Scarlett London, Web Editor-In-Chief
Scarlett London is a senior at CHS. This is her seventh semester in journalism and her second year as Web Editor-in-Chief. When she's not editing articles or listening to music, she loves driving around with friends, watching movies, and looking at art. She loves dancing and spends time every day at the studio. She also sits on the teen editorial board for jGirls magazine. She has been involved with The Communicator since her freshman year and is excited to return as Editor-in-Chief this year!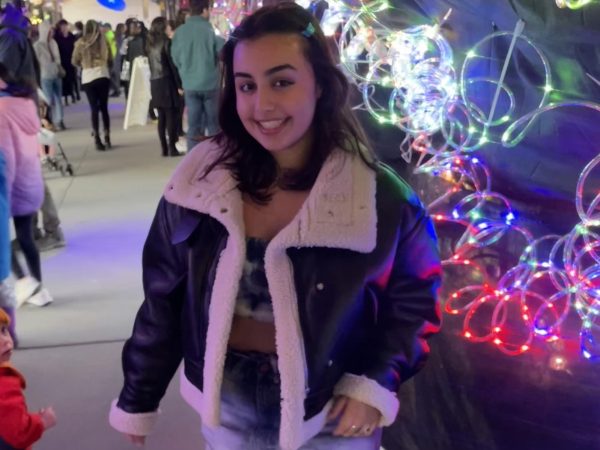 Sana Schaden, Web Editor-in-Chief
Sana Schaden is a senior at CHS. This is her 6th semester on staff, and first semester as Web Editor in Chief. When she is not in room 300 writing and editing articles, Sana spends her time on the tennis courts, filling her sketchbooks with artwork, listening to Spotify, studying at a coffee shop, or spending time with friends and family. As a Peer Educator for Planned Parenthood, Sana also strives to find the intersection between her activism work and her journalism.