Ann Arbor School's Action Packed Week of Sports 9/11-9/17
It was an action-packed week all across the city for high school sports. There were a number of cross-town contests that provided exciting outcomes and drama. 
Our Contest of the Week was a Friday night football matchup between Pioneer and Skyline.
After a 0-3 start to the season, the Pioneers needed a special performance to begin righting the ship. On Friday, Sept. 16, the Ann Arbor Pioneers' quarterback Kalan Wong delivered just that. Wong completed 13-of-17 passes and tossed a career-high six touchdowns, leading his team to a 41-25 road win over in-city rival Skyline and winning him key player at the end of the night.
"We all support each other and we want everyone to succeed," Wong said. "We want everyone to have fun while getting wins. Everyone helped each other get better in practice while still enjoying themselves."
This was a big win for the team after a loss last week of 51-0 against Huron High School. Junior cornerback Tyler Craig credited the Pioneers' impressive improvement to working better as a team. 
"We just had to stop playing selfishly," Craig said following the Friday night win. "No one has a brotherhood like Pioneer does."
The desire for their first win of the season was strong.
"We just want it more," said Cullen Wellman, a senior on Pioneer's team.
There was a roaring student section on both sides of the field, filled with anticipation. The crowds chanted back and forth with hope for their team and disdain for the other.
"The energy was different, [especially] the student section," Craig said. 
The Pioneers were able to silence critics Friday night and take a step in a new direction under first-year head Coach Calvin Griggs.
"Many people didn't believe we would win," Wong said. "We all came together and believed in each other and it worked out for us. It was amazing, we've all worked extremely hard and it felt good to be able to perform for my team and for the seniors to get a win." 
Pioneer hopes to add to their wins this season with their game against the Dexter Dreadnaughts next Friday at home.
For Skyline, and Senior Louie Roumanis-Govatsos, Friday night's loss is a setback to learn from and to use as motivation for the rest of the season.
The Skyline Eagles have struggled over the past four seasons only winning two games since the 2018 season. Even though this is the fourth loss of the season, Skyline doesn't have any plans on letting this harm the remainder of their season.
"We aren't done yet," Roumanis-Govatsos said. "Something that I want to see happen to finish this football season is to end with a positive outcome. Such as winning a couple games."
The Eagles hope to get back on track next Friday in their game against the Saline Hornets.
In the week's other action…
The Pioneer and Skyline men's teams met on the soccer pitch as well for their second match of the year. After a hard fought game by both sides, the game ended in a scoreless tie, the same result as the first meeting between the two
Skyline drew another tie, 1-1, in their second match of the week against Northville. Pioneer Finished off their week with a home 2-1 victory against Troy. 
Huron crushed their first opponent of the week, Temperance Bedford, by a score of 6-0 but dropped their second match of the week to Saline by a score of 1-0.
The Huron Crew Team traveled to Cleveland this weekend to compete in 'The Head of the Cuyahoga' regatta. The varsity mens competed in two races. They placed six out of 14 in the for for their eight person boat, and  seven out of 15 in their four person boat. 
The SEC held their first Jamboree Cross Country meet of the season at Ella Sharp Park in Jackson. On the Women's side Pioneer and Skyline took places one and three, respectively, and Huron finished at eight. There were a number of Community High School students competing for Skyline. Out of 103 runners, Natalie Kessler placed third, Allison Mayer placed eighth, Leah White placed 19, Lydia Cocciolone placed 34 and Serena O'Brien placed 67. 
Leave a Comment
About the Writers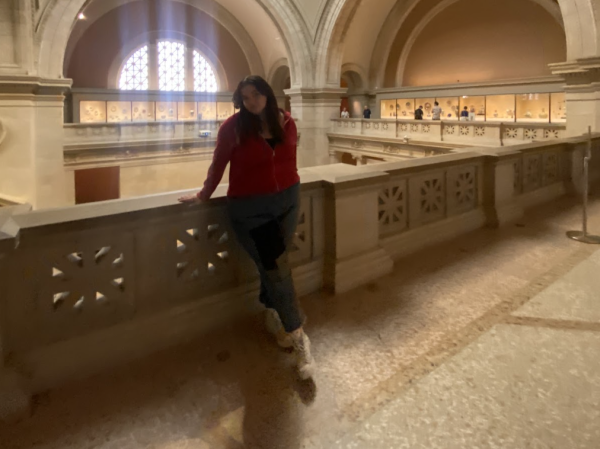 Isabella Maldonado, Opinion Editor
Isabella is going into her junior year and her 4th semester in journalism. This year she is an opinion editor for The Communicator. She loves the law side of journalism and that is what really inspires her. Outside of room 301 she loves baking banana bread and hanging out with her friends. She is so excited for this year in journalism!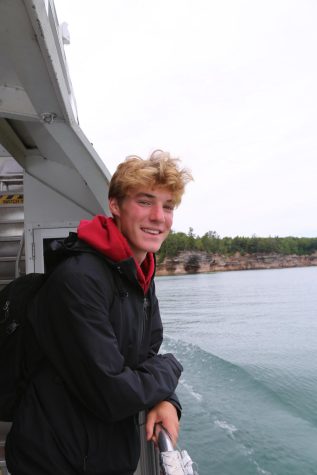 Kurt Hausman, Sports Editor
Kurt is a senior at Community and is entering his third year on staff, his first as the Sports Editor. His favorite part about journalism is writing about high school sports in the Ann Arbor community and being able to hear people's stories. When he's not writing he is playing football as a captain of the Ann Arbor Pioneer Varsity Football team, spending time outdoors with his friends, exercising, or working his part-time job at Stadium Hardware.