Animals As Leaders "Parrhesia" Review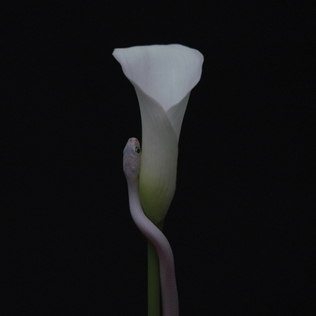 The long-awaited, Covid-delayed fifth studio album 'Parrhesia' by progressive metal and djent giants Animals as Leaders came with high expectations. Their last album, 'The Madness of Many,' was released almost six years before 'Parrhesia': songs and guitar riffs on the album were teased numerous times by lead guitarist Tosin Abasi since the beginning of 2020. The long wait resulted in speculation by die-hard fans and general metal enthusiasts alike on the album's contents, but what Animals as Leaders would give in 'Parrhesia' was nothing anyone in the metal or progressive community anticipated.
Animals as Leaders has garnered a reputation for having significantly distinct styles and experimentation within each album while simultaneously keeping their signature principles consistent. No matter the style, they work with 8 (sometimes 9) string guitars, no vocalist, no bassist and strong jazz and classical influences. The individuality of each album comes from the experimentation being done within the actual guitar playing and styles—with the implementation of techniques such as double thumping, tapping, downpicking, and all finger playing—but 'Parrhesia' breaks this tradition in a powerful way.
'Parrhesia' has influences and techniques that can all be seen in all of Animals as Leaders' previous albums. It features the fast thumping from the first self titled record; the ambient influences on their sophomore album 'Weightless'; the beautiful pre bridge melodic interludes from 'The Joy of Motion'; the heavy breakdowns supported by rhythm guitarist Javier Reyes on 'The Madness of Many.' 'Parrhesia' is the culmination of all the experimentation and approaches to previous albums all into one, compartmentalized record.
However, that's not to say the album doesn't feature some new additions to the Animals as Leaders voyage of experimentation. Drummer Matt Gratskas incorporates a reverse paradiddle in the drumming on single 'Monomyth'; a strong math rock inspiration is prevalent in the secondary guitar riff of 'Gestaltzerfall'; there's a heavier use of arpeggiators and other electronic based instrumentation overall. The album strikes a strong balance between the band's signature experimentation and an homage to their previous work.
Despite the album being considerably shorter than its predecessors, clocking in at 36 minutes as opposed to the band's traditional 50, Animals as Leaders continues to cement themselves as an essential figure in metal and the progressive genre as a whole with a strong mix of innovation and tradition.
Leave a Comment
About the Contributor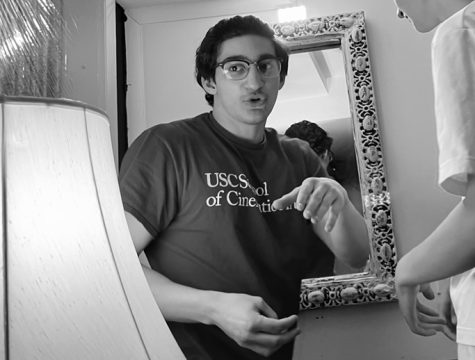 Raffi Avedissian, A&E Editor
Raffi Avedissian is a senior in his second semester on staff and his first semester as a section editor. Outside of school, Raffi enjoys reading, watching films, and listening to and playing music. Raffi is excited to start his journey as an A&E editor and is looking forward to providing a new perspective to the section.