Pioneer Field Hockey Steals State Champion Title From Skyline High School
The fate of two teams' seasons was left to the foggy 10 a.m. game on Oct. 28 at Saline High School. Rivals Pioneer High School and Skyline High School met for the second year in a row at the Michigan High School Athletic Association (MHSAA) Division 1 field hockey state championship game.
In 2021, the two teams went into overtime when Skyline broke their school record becoming the state champions. However, this year, Pioneer defeated Skyline 2-1.
Sofi Maranda is the newest Community High student named a state champion.
"I was really nervous [going into the game], but I feel like in some ways, the fog was helping," Maranda said. "The way that we couldn't see the other end of the field or the other team helped us focus on warming up ourselves and what we were going to do."
After a scoreless first half for the Eagles, Pioneer led the game 1-0.
Sadie Schultz – a 2024 Brown University commit — was able to sneak one past the goalie after a deflection from a corner, tying the game.
In the third quarter, Natalie Millman — a 2023 University of Michigan commit — scored off a stroke giving Pioneer the lead, once again.
"There was a lot of uncertainty about what the game was going to be like," Maranda said. "I think we just tried to stay confident throughout the game."
Skyline was unable to return the goal and the Pioneers claimed the MHSAA Division 1 Field Hockey State Champion title.
A target was on Skyline's back from game one. Ailish Kilbride, 2021 state champion, felt the pressure and excitement wrapped with anxiety.
"I think coming into the game being the 'big dog' put a lot more pressure on our team than we could really grapple with," Kilbride said. "We had so much more pressure and eyes on us. Last year, we just had so much less to lose."
She felt the pain and bitterness of losing the game, but she acknowledges the importance of it — how losing is a part of sports, and a part of life.
Leave a Comment
About the Writer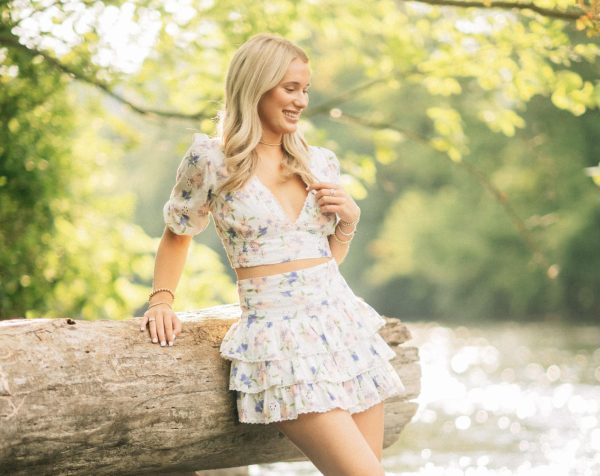 Reagan Masek, Midnight Sun Editor-in-Chief
Reagan Masek is a senior entering her fourth year on The Communicator staff and her third year as an EIC of the Midnight Sun. Outside the walls of Community High, you can find her out with her camera or playing lacrosse. She loves to go on drives and walks and you can always find her listening to music. She loves writing, photography and In-Design. She is super excited for another semester on staff and can't wait to see what her final year at Community High holds!