Lil Baby's "It's Only Me" Review
Following the last couple years of record breaking moments and a hard fought road to stardom, Atlanta rapper Lil Baby's most recent project, "It's Only Me," is failing to deliver on its high expectations.
On Oct. 14, 2022, Atlanta born rapper, Lil Baby released his third studio album "It's Only Me." As Lil Baby's first project this year, it was highly anticipated, containing features from trending artists such as Nardo Wick and Pooh Shiesty, among others.
Although the album brought in a large number of streams over the first few weeks since its release, it has not been accepted well by fans and critics; and I agree with the majority opinion. This album is lacking something crucial, something that Baby has consistently delivered on in the past – passion. This project seems uninspired, bland and I don't see any mark of voice that is usually a staple of any track Lil Baby touches.
This has been the most surprising album of the year. After a star-studded run, Lil Baby has given us a project so out of character for someone with his level of talent. It leaves the door open for criticisms from early on in his career to creep back in.
Lil Baby first made a name for himself in 2017 when he joined fellow Atlanta rappers Lil Yachty, Quavo and the late Takeoff and signed with record label Quality Control Music. Lil Baby was originally signed with YSL records, led by chart-topping Atlanta native Young Thug, but shifted into a new deal with Quality Control at the advice of his mentor Thug, who was dealing with legal issues at the time.
"I ain't bringing him into that, he just got out of prison," Thug said during an interview in 2021. "I was still kind of young back then, I wasn't really going crazy with my label. I had him, [he] was literally signed to me. Had that boy."
With the help of his mentors such as Thug, Baby went on to release four albums that year under his new deal with Quality Control. Lil Baby had begun to gain recognition from top-ranked charts, but was still stuck in the shadow of the big name rappers at Quality Control.
In 2018 Lil Baby began to shift his image. He shot to mainstream stardom with hits such as 'Yes Indeed,' featuring highly regarded rapper Drake, as well as 'Business is Business' and 'Drip Too Hard' off of his joint project with upcoming YSL artist, Gunna. Lil Baby was slowly becoming a recognized and respected name among the rap community.
However, in spite of the recent success critics argued that much of Baby's success was thanks to his collaborations with other artists and that he still lacked the ability to produce consistent hits by himself.
In 2020, Lil Baby did just that. His February release of his full length project 'My Turn' was an instant hit. Baby had crafted a project that was driven by his countless hit solo tracks such as 'Woah,' 'Same Thing,' 'Emotionally Scarred' and 'Sum 2 Prove.' The album propelled Baby into the spotlight and earned various accolades, including going platinum three times by its one year anniversary and the all-time record for the most weeks in the top 10 of the Billboard R&B and Hip-Hop charts.
He continued his push as one of the top rap artists of the year by releasing a timely track titled 'The Bigger Picture' that provided social commentary on recent acts of police brutality towards Black Americans.
"It's a never ending saga for the people who really live in it," Baby said in an interview with Billboard. "It's way bigger than just a song to me. It doesn't die down for me when the world is not rioting or talking about police brutality or the whole problematic system. I'm still thinking about it — it's still something that I gotta face."
This strong run of success for Baby seems to halt to a stop with the release of 'It's Only Me.' This project has not given us anything substantial and is quickly fading from the spotlight of its release. I argue that this album would have initially been considered a let down regardless of the quality of the music. The bar that Lil Baby set for himself with 'My Turn' is one that would make any following project seem like a downgrade.
I was anticipating initial reviews of criticism but I expected the album to age better than it has. Maybe I am too quick to jump on the bandwagon of disapproval for this album, but with each listen, I find myself less and less impressed with the collection of work Baby has produced.
I fear that Lil Baby has become a victim of his own success. After fighting to get to the top for so long, it seemed that once he reached it with 'My Turn' he let off a bit. I hope that this project proves to be a fluke in what will prove to be an amazing career for the Atlanta lyricist. Still young this is an opportunity for him to grow and get back to being the artist that he showed the world he was capable of being over the last two years.
Leave a Comment
About the Writer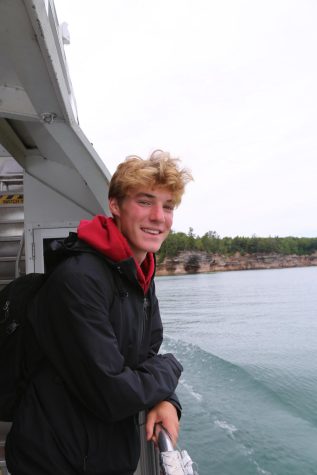 Kurt Hausman, Sports Editor
Kurt is a senior at Community and is entering his third year on staff, his first as the Sports Editor. His favorite part about journalism is writing about high school sports in the Ann Arbor community and being able to hear people's stories. When he's not writing he is playing football as a captain of the Ann Arbor Pioneer Varsity Football team, spending time outdoors with his friends, exercising, or working his part-time job at Stadium Hardware.