Notebook: "Midnights"
Taylor Swift's most recent reinvention features all the past pieces of herself combined into one album: "Midnights." Filled with vulnerabilities and lyricism from a collection of moments throughout her life, Midnights tells thirteen stories, of thirteen midnights, for one woman. 
Peace (Folklore) but with the Lover Aesthetic
Starting with "Lavender Haze"; the first words uttered in the album are "Meet me at Midnight." Swift opens the song with a synth pop sound and lyrics revolving around the media's intrusion into her personal life with the lyrics serving as a portal to the mystical aura of Lavender Haze.
Clean's (1989) Sister Song on Reputation
"Maroon", with its desperate romanticism and slow tempo, could be right off of Taylors previous album "Reputation." Swift delves deep into rich descriptions of moments so simple and mundane. She is vulnerable and lustful, spilling her biggest secrets by simply painting them maroon. 
Evermore Solitude with a 1989 Beat
With a mix of dire honesty and nonchalance, Anti-Hero ties together the two sides of Swift. The unattainable goal consists of turning the need to be loved into an extension of insecurity: the "Anti-Hero". Swift uses satirical language, positioning herself as a dramatized version of her faults. Calling herself a "monster on the hill" lurking on the younger generation's "sexy babies" and flips the switch from comical lyrics to insecurity.
An Anecdote Reminiscent of Speak Now
"Snow on the Beach" teeters the line into the story of Speak Now. Swift and Del Rey take advantage of the whimsical atmosphere of the song to tackle heavy realities of life. They use deep metaphors;something which both women are known for. Referring to life as "weird but really f****** beautiful," the writers paint beautiful portraits with deep and dark context. 
Hunger of Red with a Growing Up Twist
Life lessons mixed with tragedy—a staple seen on Swift's previous album "Red." "You're on Your Own, Kid" shines a light on the trials of growing up, and the pit of loneliness we all fall into. It portrays the undeserving heartbreak of a young girl, such as All Too Well or The Lucky One. The innocence of her childhood dream and first albums blossom into Swift's current tone. 
A New Chapter Full of Midnights
"Midnight Rain" is incomparable to anything Swift has ever published. While most of Swift's breakup songs have been somber and slow, this one is more nostalgic and upbeat. Rather than something going wrong in the relationship: the pair simply didn't click, as Taylor acknowledges her faults and past loves in what culminates into a unique, bittersweet telling. Midnight Rain reveals the main theme of the album: reflection on the all past versions of herself. 
Questions From 1989 to 2022
Centered around a woman realizing she's more than her past relationships, "Question" screams 1989. It is a letter from 1989 to an innocent version of herself before the relationship, as well as a letter to her partner in the aftermath. After she gets kissed in a crowded room and every single one of her friends was making fun of her. After he left another's house in the middle of the night and when he didn't put up more of a fight;ignifying the ending of all that could have been with the presentation of questions.
Reputation's Daughter 
With the dramatic flare and rampage that birthed reputation comes the song "Vigilant S***". Time and time again, Swift has been discredited and mistreated by one man: Kanye West. West's words spit fire, and people feed the flame. In 2017, Swift refused to let herself get burnt again—using Reputation as her shield. Vigilante S*** is a fraction of that shield, used as a final punch. 
Shimmer mix of Red and Lover
"Bejeweled" is the beholder of the beat and shimmer of Lover mixed with the fierceness of Red. She reflects on her relationship with Calvin Harris, a far and few topic for her. Bejeweled is a story filled with revelations relating to self worth. A common topic on this album comes from the media's view of her which is no stranger to this song.
A Folkmore Version of Living in Love
As its title suggests, "Labyrinth" is a musical maze. Navigating through lyricism and a fresh, pop aesthetic, Labyrinth is a slow lament on love and the fear of losing it. With the dread that comes with the roller coaster of love, Labyrinth takes you on a ride full while evoking emotions, a beat drop that you can feel in your gut. 
Reputation Vibe with a Lover Spark
While the message of this song is, at its root, Reputation, covered with glitter and cheer, it could easily pass as a track right off of lover. Focusing on the media, "Karma" features Swift's growing attitude of nonchalance, and not letting those people dictate her life.
A Quieter Lover
"Sweet Nothing" is an ode to homeliness. In a world and life that's so busy and ever changing, Swift focuses on the little things while experiencing a positive disconnect. Rather like It's Nice To Have A Friend, Swift shows that sweet small moments are the important parts of life. 
Adult Debut
Focusing on love, tropes, and a clear narrative, "Mastermind" is a more mature version of Swift's self-titled album. We see her internal dialogue,motives and storytelling from her perspective. 
Fearless, Yet Vulnerable 
A ballad of loss of someone you never knew, a sickness of sadness waves over in a chill covering song. A longing to know what could've should've would've been. With the deepest vulnerability on any previous song, "Bigger Than The Whole Sky", in its utter honesty is what reaches so many souls.
Leave a Comment
About the Writers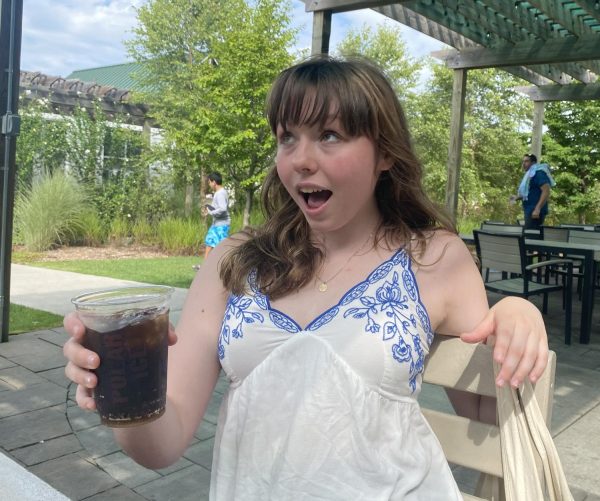 Lydia DeBord, A&E Editor
Lydia DeBord is a firm believer that Pluto is a planet. Most of her personality is stolen from Lorelai Gilmore or Taylor Swift. Outside of Room 300, Lydia can usually be found ingesting insane amounts of caffeine, reading mystery novels, or binging Grey's Anatomy. She is ecstatic to broaden both A&E and The Communicator as a whole!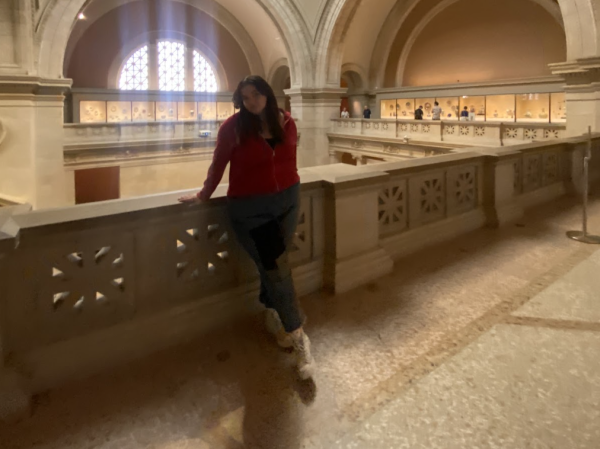 Isabella Maldonado, Opinion Editor
Isabella is going into her junior year and her 4th semester in journalism. This year she is an opinion editor for The Communicator. She loves the law side of journalism and that is what really inspires her. Outside of room 301 she loves baking banana bread and hanging out with her friends. She is so excited for this year in journalism!