"SOS" Review
The second studio album by female singer SZA was released on Dec. 9. "SOS" includes 23 tracks tackling love, heartbreak, self-discovery and everything in between. The album showcases SZA's versatility through her introspective lyrics and powerful vocals.
Although the album overall has remained top of the charts, "Kill Bill" has had an impact like no other. This song gets its title from "Kill Bill: Volume 1" and "Kill Bill: Volume 2" — a martial arts film duology that focuses on a woman and her craving for revenge on her ex-boyfriend by murdering him — a sentiment SZA gets behind on the record. The hard-hitting song features the artist's combative style and intense lyrics.
"
Although the album overall has remained top of the charts, "Kill Bill" has had an impact like no other.
"Nobody Gets Me," is a heartbreaking, slower song that captures the feeling of not being able to move past a relationship. The lyrics capture the confusion felt from the singer, as she explains that nobody but her previous relationship understands her. The melody is catchy and is perfect when you want to sing your heart out.
"Good Days" is a song originally released on Dec. 25, 2020, but is included on the recent album. This song stood out when released as a single, but doesn't match the vibe of the newer songs. However, this doesn't take away from the song itself. The smooth and dreamy beat is topped with SZA's signature, alternative voice considering her past challenges with hope for a better future.
SZA continues to impress her fans with authentic and relatable lyrics that keep the listeners wanting more. This album has highly influenced people to support SZA and her journey with music. With only three albums released, SZA has a big future ahead.
Leave a Comment
About the Writer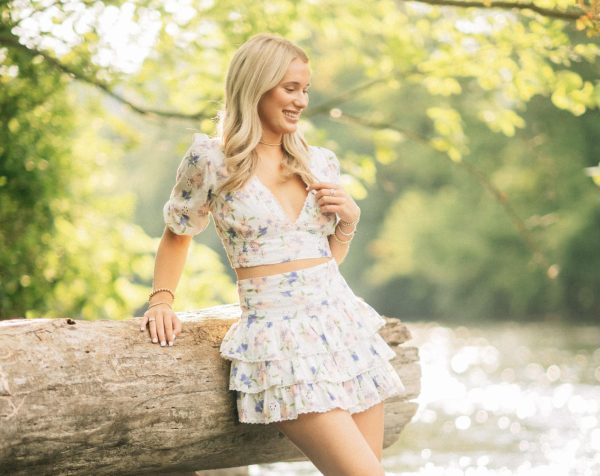 Reagan Masek, Midnight Sun Editor-in-Chief
Reagan Masek is a senior entering her fourth year on The Communicator staff and her third year as an EIC of the Midnight Sun. Outside the walls of Community High, you can find her out with her camera or playing lacrosse. She loves to go on drives and walks and you can always find her listening to music. She loves writing, photography and In-Design. She is super excited for another semester on staff and can't wait to see what her final year at Community High holds!