GVMMY's Picks: Whole Lotta Red by Playboi Carti
Even with its controversial reception on release, the sound of Whole Lotta Red has proven to be an unstoppable wave for rap and popular Gen-Z culture. In a way, Carti presents "Whole Lotta Red" less like an album and more as a lifestyle or musical wallpaper. The rugged, DIY-quality mixes of crackling, synthesizers that loop for what feels like an eternal Halloween club night is what defines the essence of "Whole Lotta Red." Along with this, the album, the persona he plays, and the aesthetic of the project leans heavily towards rockstar culture, creating a dark, medieval bridge between rap and punk, where the meeting point is an all-out rave.
Leave a Comment
About the Writer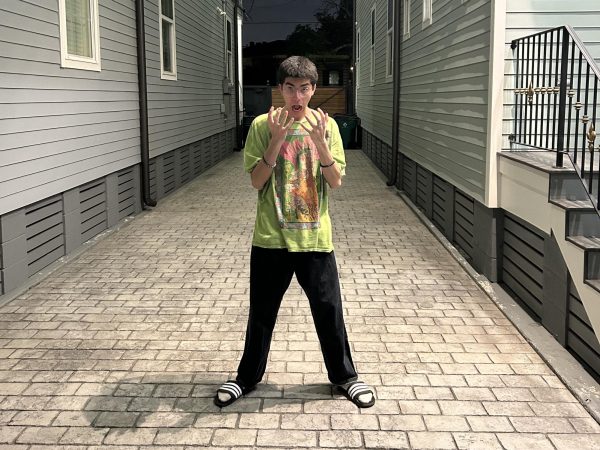 Evan "Gummy" Ochoa, Specialized Journalist
Evan "Gummy" Ochoa is a senior at CHS who's in their 5th semester of Journalism. Gummy finds passion in dissecting pieces of art, specifically music. In their spare time, Gummy is an artist themself, producing, writing, and composing their own music under the moniker GVMMY, as well as plays in a jazz band as a drummer. Other hobbies include being a camp counselor, doing DJ gigs at private events, and recording music with other local artists.