GVMMY's Picks: Choke by Poppy
"Choke" is a short EP from internet persona and artist Poppy, who developed and showcased the identity of Poppy using cryptic YouTube videos. Out of every direction Poppy has gone with her projects, this EP, despite being short, might be one of her most diverse in sound. Title track "Choke" and "Voicemail" take a lot of obvious inspiration from industrial hip-hop, while "Scary Mask" switches it up by turning into a blown-out, exhilarating metal track. "Meat" is futuristic and a cyberpunk bop with a driving synth bass line, as "The Holy Mountain" closes the brief, yet fulfilling project with ambient textures.
Leave a Comment
About the Writer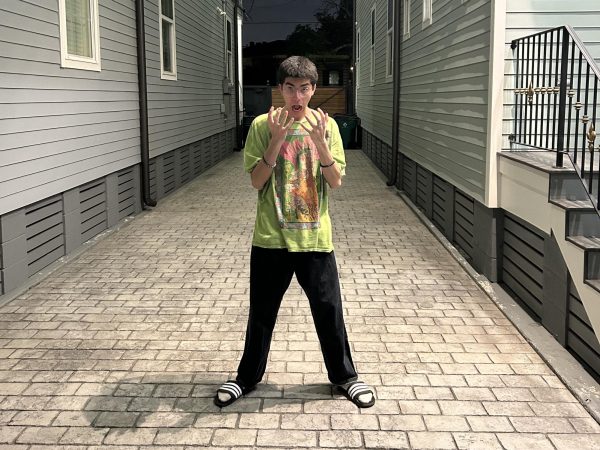 Evan "Gummy" Ochoa, Specialized Journalist
Evan "Gummy" Ochoa is a senior at CHS who's in their 5th semester of Journalism. Gummy finds passion in dissecting pieces of art, specifically music. In their spare time, Gummy is an artist themself, producing, writing, and composing their own music under the moniker GVMMY, as well as plays in a jazz band as a drummer. Other hobbies include being a camp counselor, doing DJ gigs at private events, and recording music with other local artists.