GVMMY's Picks: Mista Thug Isolation by Lil Ugly Mane
Considered as a cloud rap classic, "Mista Thug Isolation" sounds as if an artist from a strange, warped dimension made an album encapsulating that murky world, all buried under heavy trap beats. Lil Ugly Mane performs on tracks with his exaggerated, expressive rap delivery on top of overly-compressed beats that layer textures and pads with samples ranging from jazz to hip-hop, "flying" left and right (almost quite literally on the track "Serious S***"). It's an acquired taste, nonetheless, but still, an intriguing project that can warrant a mosh pit.
Leave a Comment
About the Writer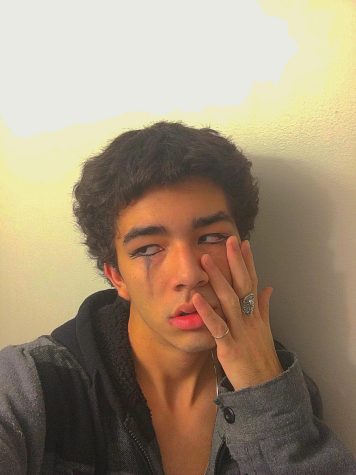 Evan Ochoa, A&E Editor
Evan "Gummy" Ochoa is a junior who's in their 4th semester of staff (A&E Editor). Gummy finds passion in dissecting pieces of art, specifically music. In their spare time, Gummy is an artist themself, producing, writing, and composing their own music under the moniker GVMMY, as well as plays in a jazz band as a drummer. Other hobbies include refereeing on weekends for little league soccer, playing Smash Bros. as Jigglypuff with friends, and recording music with other local artists.