Bake sale in Yager Forum
The smell of freshly baked goods and the sound of excited students filled the halls of CHS. The Yager Forum was ready to get their bake sale started. Students gathered on the third-floor hallway, money in hand, eager to buy goodies ranging from cookies to cake to cupcakes.
Each forum at CHS is finding ways to raise money for the Jones School Historical Marker. The idea for a bake sale sparked from an earlier bake sale run by the Activist Club members Morgan McClease and Izzie Jacob which ended up being very successful.
"We were just spitting out ideas and a bake sale came up and we thought it was really cute especially because it would be on Valentine's day," McClease said.
The energy in the hall was ecstatic, everyone was excited because of the abundance of treats on the table.
"Everyone was excited, especially because there was a lot of really cheap but good food on the table," said forum leader Michelle Yager. "We raised around $90 in this bake sale, but we're doing three different [bake sales]."
The Yager forum sold brownies, chocolate chip and butterscotch cookies, strawberry cupcakes, red velvet cake and even vegan options.
"Especially since everyone in the school is trying to raise money for the plaque, I feel like [it was] less of a competitive thing and more like everyone supporting every other forum in order to get the plaque," McClease said.
Overall, the first bake sale was a big success, but the Yager Forum hopes that the next two bake sales will go even better in the next month or so.
Leave a Comment
About the Writers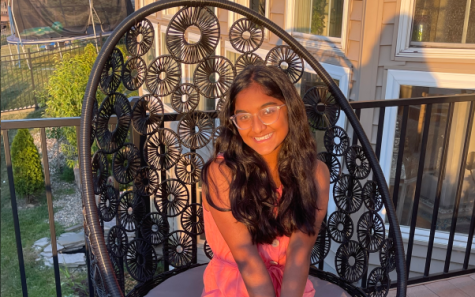 Vedha Kakarla, Journalist
Vedha Kakarla is a freshman at Skyline High School but split-enrolls at CHS to take Journalism.This is her first semester doing Journalism and she is thrilled to be a part of the Communicator Magazine staff. When she's not hanging out with her friends or playing golf, you can find her playing basketball or baking. She also enjoys babysitting and listening to music. Vedha is so excited to be a part of the Journalism class at CHS because she loves to write and share stories with the people around her.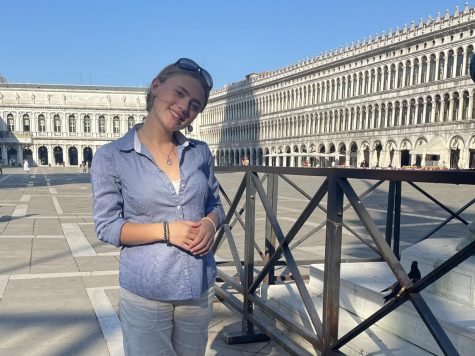 Leila Durrie, Journalist
Leila Durrie is a sophomore at Community and this is her first semester on staff at The Communicator. When she's not focusing on school or cuddling with her dog, you can find her on stage doing musical theatre, working on a video project, singing, or listening to music. Leila loves traveling and she is always up for an adventure.