NBA Superstar Ja Morant Suspended for Two Games
Following the Memphis Grizzlies loss to the Denver Nuggets this past week, Grizzlies superstar point guard, Ja Morant, was met with controversy for an incident that occurred on Jan. 29. He posted an Instagram Live video at a club in Denver, Colorado and displayed a gun while expressing intoxicated characteristics. Under current Colorado law, it is illegal to possess a firearm while under the influence of alcoholic liquor. Even with a concealed carry license, one can have their license suspended for up to three years if found guilty. A police investigation was conducted on Morant the following day.
As a result of the incident, Morant's Instagram and Twitter accounts were both suspended along with a two-game suspension issued by the Memphis Grizzlies' organization. Memphis Grizzlies head coach, Taylor Jenkins, announced that Morant doesn't have a timetable for return on Mar. 5.
"I take full responsibility for my actions last night," said Morant in a statement following the announcement. "I'm sorry to my family, teammates, coaches, fans, partners, the city of Memphis and the entire Grizzlies organization for letting you down. I'm going to take some time away to get help and work on learning better methods of dealing with stress and my overall well-being."
In the 2023 NBA regular season, Morant is averaging 27 points-per-game, 6.0 rebounds-per-game, and 8.2 assists-per-game. He was also named an all star and is currently leading the Grizzlies to third place in the Western Conference. But recently, questions and doubts arose due to Morant's prior off-court behavior.
"I wish Ja would realize that he's not a thug," renowned sport journalist and pro-football hall of famer Shannon Sharpe said via First Take on ESPN. "Ja did everything he could to lift himself and his family out of this type of environment and to get away from this. For some reason, he wants to surround himself with these types of people. You're putting yourself in harm's way when you don't have to."
As the NBA further investigates this issue, the time of Morant's return still remains in question. With the end of the regular season approaching, it will be interesting to see how the Grizzlies adapt to their new lineup and if they can keep their playoff hopes alive. Fortunately, Morant has taken it upon himself to apologize for his behavior along with making some other posts showing his understanding of the media's outrage.
"The insane growth of the NBA plus access through social media could either be an incredible advantage or very dangerous for the young guys,"  said former NBA player Festus Ezeli on Twitter. In Morant's case, the negative impacts clearly outweigh the positive impacts.
Leave a Comment
About the Writers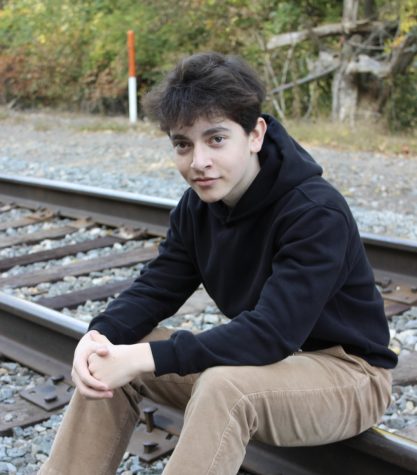 Lewis Perry, Feature Editor
Lewis Perry is a senior at Community High School in his fifth semester on staff. He is starting his first year on leadership as he takes on the role of Feature Editor for Web. When he's not listening to music, you can find him raving over new sports headlines, working out or claiming he has more time until he needs to start his homework.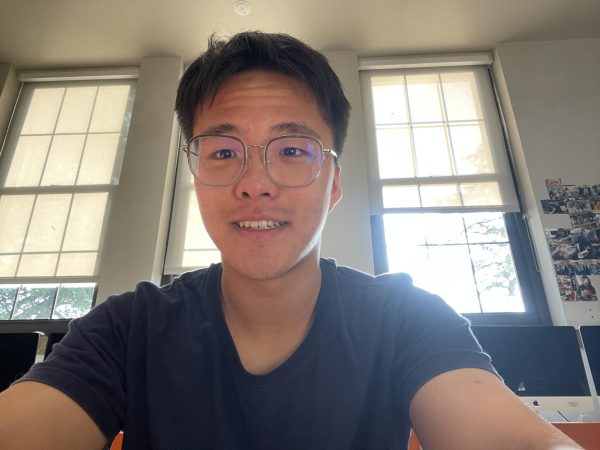 Anthony Wang, Opinion Editor
Anthony is currently a Junior at Community High School. It is his second year as a communicator stuff, and first year as a Web opinion editor. Anthony is doing Varsity Crew at Huron, and Mock Trial at Community. In his spare time, Anthony likes to hang out with his friends, play video games, and watch videos on Youtube.