Forum Day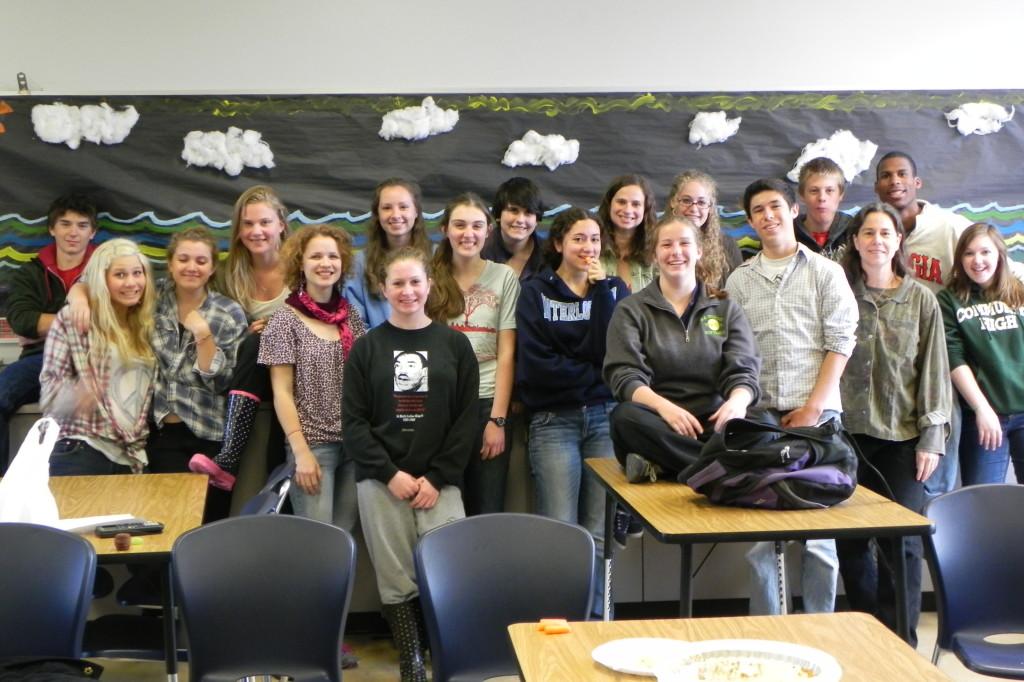 Yasaf Warshai and Leif Gearhart-Hall
May 13, 2010
Forum Day, described by junior Josh Fendrick as "A spectacular, magnificent explosion of fun", takes place May 21st. All 14 forums will be adventuring out for a weekend of forum bonding, food, and fun.
Every year activities range from Zap Zone and Whirley Ball to weekend long trips to diverse destinations, such as Chicago and Sleeping bear dunes.
Forums start planning for Forum Day months beforehand. Each forum makes decisions together, no apathy for anyone involved. From reserving campsites to assigning who is bringing the forks and pears, Forum Day is decided by students.
Activities this year include:
Tracy Rosewarne – Camping out at Tracy's house
Cheryl Grace – Canoeing (If weather permits)
Craig Levin – Going to Zack Arrington's cottage
Moe El-Hussieny – Camping at Brighton State Recreation Center
Anne Thomas – Relay 4 Life on forum day, then going to Katie O'Brien's cottage in Canada on labor day weekend
Marcy Tuzinsky – Camping near Lake Michigan
Cindy Haidu-Banks – Going to Chicago for the weekend
Robbie Stapleton – White water rafting in Pennsylvania
Ed Kulka – Chicago for a few days
Steve Coron – Camping at Steve's house
Ken McGraw – Going to a cabin near Clare, Michigan
Judith DeWoskin – Lunch at the arb, then sleeping at Judith's house
Marion Evacheski – Scavenger hunt around Ann Arbor and grilling dinner
Elena Flores – Going up to Sleeping Bear Dunes
Janelle Johnson – Canoeing on the Huron River and then grilling