Bandito's Offers New Five-Dollar Menu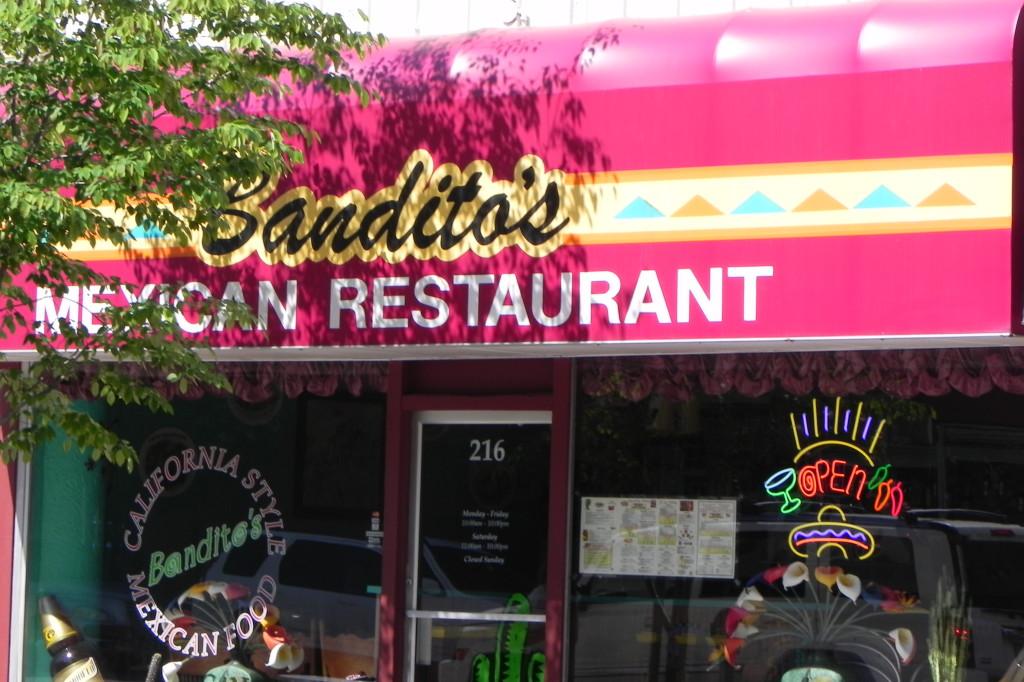 Michaela Carmein, Paul Smith, Thea Yagerlener
June 10, 2010
On Liberty and Fourth, there is a small Mexican restaurant, largely unknown to the citizens of Community High School. Many students have not noticed this now twenty-year old restaurant as a lunch option. However, with Bandito's new five-dollar menu for Community students, this may change
Three dedicated restaurant patrons of Communicator took a lunch break at Bandito's to sample the cuisine available to Community High students. Full of vibrant colours and and Corona decorations, the restaurant has a small-town and family feel, serving California-style Mexican food. The Corona decor stretches from the Corona-bottle salt and pepper shakers to the yellow pinatas hanging from the ceiling. With thoughtful chili pepper fans and ukuleles, a refreshing Mexican feel is brought to the dining experience.
All food at Bandito's is home made at the restaurant, including the chips, the salsa, and the tortillas. With spice ranges from neutral to hot, all dishes are rich and hearty, easily filling the hungry stomach. One burrito can easily fill two students, as our restaurant reviewers discovered. Especially delightful is the orange sauce for burritos, which is made of a special mix of cinnamon, sugar, and peppers. There is an excellent vegetarian option, and all beans and rice are completely lard-free.
Seating can be either at tables of colourful booths, as well as outside if it's a nice day. Beautiful green umbrellas dot the storefront, and Mexican music plays from the speakers.
Bandito's is family-owned, and has been in business for twenty years. Kanwar Singh, an Ann Arbor native and Huron High School graduate, started the restaurant in 1990. As a downtown, family-friendly restaurant, it is consistent with its regular customers, and is now offering a five-dollar menu exclusively for Community students. With its close location and filling food, Bandito's is the ideal lunch choice.