Community High Jazz Bands' First Master Class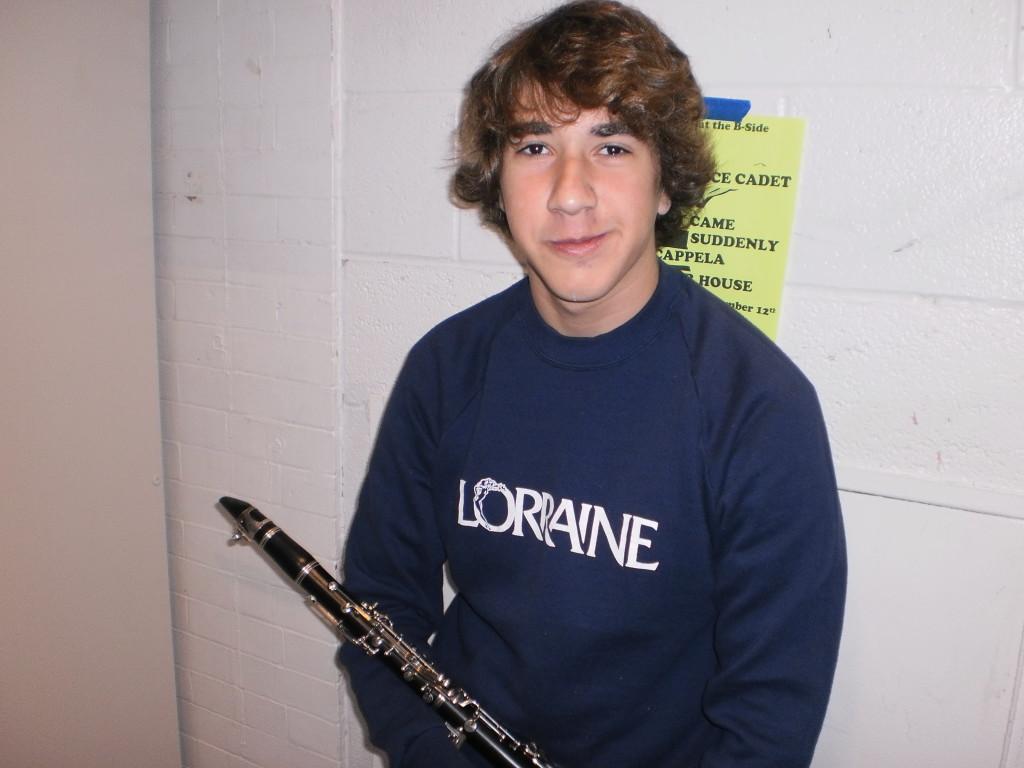 Leif Gearhart-Hall
November 12, 2010
"In New York, we would call this a sold out audience," Bob Rusch said. The Community High School jazz program squeezed into the 110 seats in the Kerrytown concert house for a master class with the avant-garde jazz band Trio X. The class included a short performance by Trio X and another by the CHS advanced jazz combo Maximum Will.
Trio X was the first master class to take place this year. Past master classes have been taught by Victor Wooten, Tri-Fi, the Hal Galper trio, and many more.
The members of Trio-X are Joe McPhee on Brass and Reeds, Dominic Duval on Contra Bass, and Jay Rosen on drums. This group has been playing for years together: "We try to put together all that we've learned over the years … when we play together sometime its telepathic," Joe McPhee said.
As Trio X walked in they had the aura of a 1940's late night cool cats bebop group, but their style of playing could not be more modern. They started their short set off with free improvisation between Jay Rosen and Joe McPhee, though sometimes unnerving Trio X's performance kept the CHS musicians on the front of their seats. Ending their song with Thelonius Monk's composition "Evidence", Trio X did not disappoint the high school musicians.
"Our music is music that's made in the moment," McPhee said after Trio X performed. After playing, the members talked about what makes their style so unique.
"We respect the composition, of course, but take that space of improvisation further… It's not disrespectful. It's trying to find my own place in this music we call jazz," Duval said.
Maximum Will took the stage after Trio X and opened their set with the jazz standard Stella By Starlight written by Victor Young. The members of Maximum Will include Max Brown on guitar, Max Hully on trombone, Don Gozzard on drums, Aiden Cafferty on bass, and Will Smith on saxophone. They played well, but Trio X knew they could do better, so they asked for a second tune. After a little deliberation, Maximum Will decided on the Miles Davis tune Straight No Chaser.
Two songs after Maximum Will started playing, the comments started from Trio X started to come in.
"You guys should think about music that comes from the inside out rather than the outside in," McPhee said. "Can you guys play something not [from sheet music]?"
Cafferty, Maximum Will's bass player started to play.
"He started already. You guys are late now," McPhee said.
After finishing their last song, Brown, a little stunned from comments by McPhee, asked, "What direction do you feel we should take the group in?"
McPhee responded, "I would never say that… It's up to your band as musicians to decide for yourself. No one else can say."
For the members of CHS jazz new and old, this class was an experience. Oscar Cojocaru, a 10th grader in his first year of jazz band, is ready for more: "I have free time on Fridays. I'm glad to take an hour or two to come down for the classes. I like it, it's fun."