Rapper Wale To Perform at Hill Auditorium In January
This January, Hill Auditorium will be hosting Wale, an up and coming rapper who is part of Maybach Music Group.
With 164,000 album sales in the first week of release, having reached No. 2 on Billboard charts and collaborations with Jerimih Rick Ross Kid Cudi and
Detroit born rapper Big Sean, Wale's second album "Ambition" indicates a promising rap career. "Ambition" was released November 1, 2011 and has now sold over 250,000 copies.
Released in November of 2009, Washington rapper Wale's debut album "Attention Deficit" sold 28,000 copies within the first week.
Prior to Wale's album release, he went on concert tour with Jay-Z, who is considered by many to be the current king of hip-hop despite the immense wave of new and upcoming rappers. The increase in album sales goes hand in hand with Wale's growth as an artist.
Wale was also featured in "No Hands" earlier this year, a hit single with a noticeable theme of objectifying women. Although this is very common in the rap world, he speaks out against this in "Ambitious Girl", a poetic reflection of his desire for female intellectuality. "I'm a part of the problem, but I want to be a part of the clean up. 'No Hands' is the party, and 'Ambitious Girls' is the clean up," said Wale in an interview with "Rolling Out".
Preview of "Ambitious Girl" by Wale:
"The most horrible feeling in the world was that my women think that I don't care about them. I'd rather go broke than for my black women to think that I don't care about them," said Wale later in the interview.
Wale will perform at Hill Auditorium in Ann Arbor on Jan. 6 next month. DJ Ell will be opening for Wale along with Black Cobain, Casey Veggies and The Dean's List. Ticket prices range from $26-36.
About the Contributor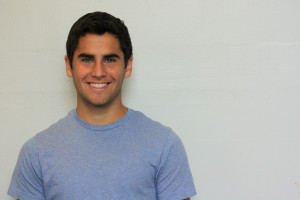 Fernando Rojo, Editor-In-Chief
Fernando, Editor-in-Chief, has been on staff for four years. He enjoys covering politics, concerts, and producing videos. He works as a Peer Educator and Planned Parenthood and plays soccer. He enjoys medium size walks on the beach, but not at sunset. Ask him on a date.