Dance Body Concert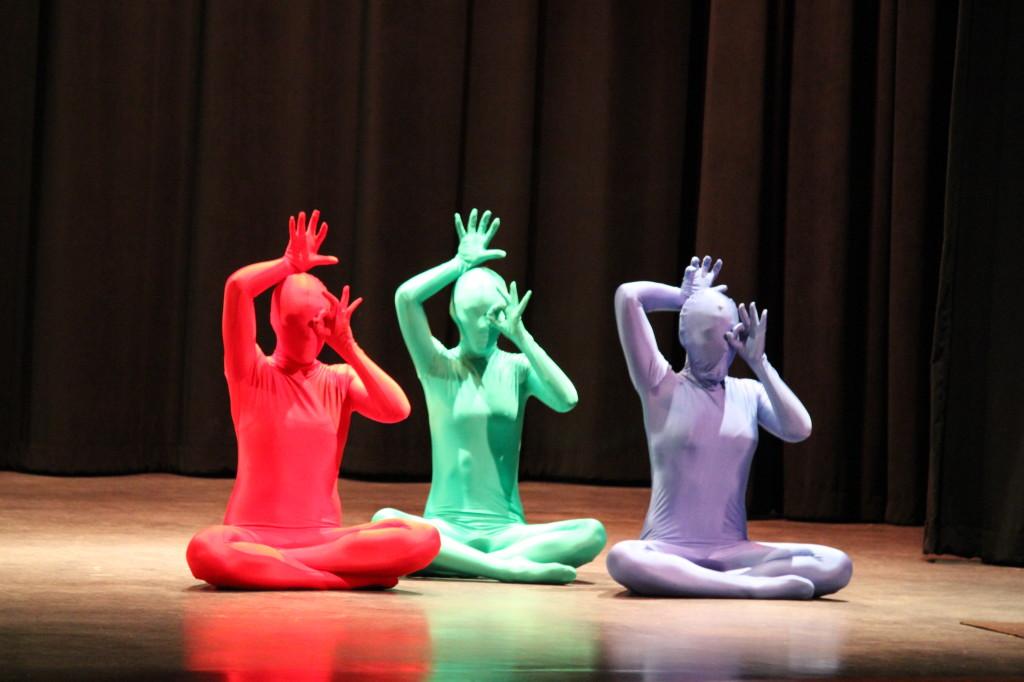 Maggie Sowder
February 8, 2012
Dancers dressed in leotards and light sweaters are gathered backstage. One dancer is straightening another's hair, and more are applying dramatic makeup to one-another. The feeling backstage is more excited than nervous, and the animated chattering can be heard from the auditorium before the audience starts filing inside.
Soon, though, the lights begin to dim and the mood of the audience heightened in anticipation. Before the show, Hannah Shevrin, a sophomore at Community said, "Its really good, I think it will come together." Judging by the standing ovation by the audience, it did.
The show included many dances Shevrin described as "a lot of edgy, kind of funkier stuff than I've seen before." The most impressive part is that "they're all student-choreographed," Shevrin said, "and the director is [Dance Body alumna] Marley Schneider."
Overall, the dances were impressive, and the excitement of the Dance Body company was admirable. Although Dance Body is transitioning teachers, it is clear they are still strong and we can continue to expect great things from them.
Hailey Keen performing Ain't No Sunshine by Bill Withers. Choreographed by Hailey Keen.
The Dance Body Company performing Requiem For What We Have Lost choreographed by Eva Hattie Schueler.  The song is Time, by Hans Zimmer.
Sofia Fall, Clare Jacobson, Hailey Keen, Melissa Krienke, Sofia Kromis, Alandra Meade, Adina Nadler, Emma Share, Hannah Shevrin, Katie Taub, Annabel Weiner, and Ellie Wolgat danced to Puppy Love, choreographed by Adina Nadler.  The song is Crocodile Rock by Elton John.