The Neutral Zone to Replace Breakin' Curfew with an Outdoor Music Festival
After nine years of putting on Breakin' Curfew, a local teen talent show held at the Power Center, the Neutral Zone has decided to move in a different direction. Instead of putting on a talent show with University Musical Society, the Neutral Zone will be putting on an outdoor music festival at the end of May."What we saw the shift was a little bit of apathy in the [high] schools in the last couple years when we were promoting the show…We saw a lot more parents and middle school students and not as many high school students," said Ingrid Racine, Music Program Coordinator at the Neutral Zone, who has been the staff advisor of Breakin' Curfew for the past seven years.
The Neutral Zone hopes that their new music festival will generate as much excitement as Breakin' Curfew used to. "[We wanted an event] that it would still be what Breakin' Curfew used to be, that every high school kid in Ann Arbor was like 'I'm going to be at Breakin' Curfew' and it didn't seem like that was the case anymore," said Racine.
The decision to stop putting on Breakin' Curfew was certainly not an easy one. The Neutral Zone and UMS had many meetings to evaluate the current program and discuss the future of the show.  "Our organizations have both seen significant change in the past nine years, and together we came to the conclusion that it was time for us to revisit the goals of the program and further enhance our relationship," said Jim Leija, Director of Education and Community Engagement at UMS.
CHS senior Dan Sagher was a membership of the leadership team for Breakin' Curfew and has performed in the show for the past three years. It was the highlight of his high school experience. He found it incredible to perform in front of 1300 of his peers and their parents. Despite having such a great experience with Breakin' Curfew he said,  "I kind of agreed that Breakin' Curfew has run its course. It's been nine years and the same show every year, pretty much."
Many people are still disappointed that Breakin' Curfew will not be happening. Many people will contact the the Neutral Zone asking them how they can audition for Breakin' Curfew. "It is definitely still something that a lot of performers strive to achieve," said Racine.
Sagher added, "They react like it's the end of the world because they've entered high school with Breakin' Curfew being the thing." Luckily when most people find out about the Neutral Zone's new end of the year show, they get excited.
The Neutral Zone's new show, title to be announced, will be drawing inspiration from Chicago street festivals and other outdoor music festivals. It does not have a set date, but will probably happen sometime at the end of May. The show will mostly focus on music, as opposed to other talents that happened in Breakin' Curfew. The Neutral Zone is still making many critical decisions, but there will be festival style, food stand and porta potties included.
Breakin' Curfew was a long running show in Ann Arbor, but it is time for something new. The Neutral Zone's new show will be something new and exciting. "Breakin' Curfew was an awesome event, but if you put all of your energy in one place, then you can't explore all of these other awesome possibilities. We're really excited about how this next event will shape up," said Racine
About the Contributor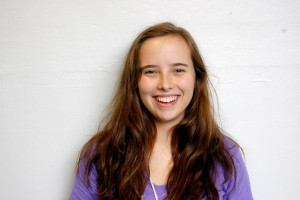 Kate Summers, Co Editor-in-Chief
Kate Summers has loved being a part of The Communicator for the past two years. She has interviewed a wide range of people from Bishop Gene Robinson, about his advice to teenagers, to CHS science teacher Courtney Kiley about her style. When not working on The Communicator she can be found stage managing shows at Pioneer Theatre Guild, baking and doing yoga. She was honored to receive second place for Multi-Media News Story of the Year from the National Student Press Association.