Depression Awareness
Passing by Community High School freshman Jessica Rogers* in the hallway, you might notice a spunky and creative girl joking with her friends. What you wouldn't see is that six months ago, Rogers spent a week in the University of Michigan's Child and Adolescent Psychiatry Section, after attempting suicide. "I was really unhappy in middle school," said Rogers. "But it started to get better. I like coming [to CHS]. And I've been working a lot harder to get better since I went to the hospital because it's not fun there…they were checking on you every fifteen minutes, and you couldn't have shoelaces or cords or mirrors or anything."
"I think it's an important thing that people know about, so that they don't fall into the same trap I did," Rogers said. This is just the goal of CHS's Depression Awareness Group (DAG): getting out information about depression so that in turn, they can provide help for those who aren't getting it. "It can get a lot worse when you stop trying to get better. It's important that people don't feel alone," added Rogers. Fortunately, DAG aims to dispel these feelings of isolation.
DAG, which meets every Tuesday at lunch, is facilitated by CHS teacher Robbie Stapleton and consists of 17 students. At the beginning of the year the group attended a Depression Awareness conference at the University of Michigan Depression Center. "We learned about things to say to people when they ask for help, where to go for help, and ways to raise our campaign," Alona Henig, a sophomore at CHS, said. "There are 17 people in this school who are trained to send you on the right track," said Stapleton.
"How do we help these people, and each other, and people who are struggling?" Stapleton prodded. Henig, who joined DAG this past fall, tells us, "the main thing we want students to know is that it's something that you can get help for. It affects a lot of people, and we want people to know that they can come talk to us to get some help and to know where to get more professional help."
For Henig, the choice to join DAG came from a place very near and dear. "Last year I had a friend who was going through a lot of stuff…this year I heard about Depression Awareness through some friends and I thought, that's a really good idea, that stuff comes up and it's good to know what to do. It's something I definitely care about and it's affected people I know."
DAG is currently working on a project with the University of Michigan Depression Center. "We're making a video to show our school in forums," said Henig. The film is under production by the students in DAG. "It's basically going to show…how depression does not discriminate, what DAG is and how depression is within our society."
CHS is incredibly lucky to have a resource like this. Isolation is a major part of depression, and the overall purpose of DAG is to reduce stigma and raise awareness about depression for high school students. This helps students in a bad place realize that they are not alone. Though for students like Rogers, it might feel like the weight of the world is on their shoulders just when they are too weak to support it, there is a group of people who are always willing and working to understand what they are undergoing. The students of DAG have the ability, the knowledge, and the compassion to help them through.
*Name has been changed.
About the Contributors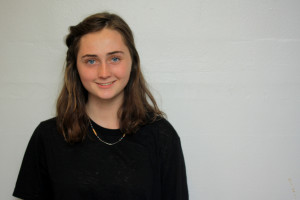 Ada Banks, Photo Journalist
Ada is on her second year at communicator. She is head of the arts for online, doing mainly photography.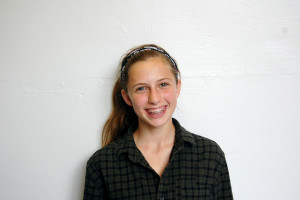 Eva Rosenfeld, Staff
Eva Rosenfeld is a freshman at Community and is still trying to find her place in this wild online newspaper. She can generally be found playing soccer, playing the ukulele, or just being an all-around baller.