Mock Trial 'A' Team Moves On To The State Tournament
On March 2, after months of practicing, the Community High A and B Mock Trial teams were a part of the 14 total competing teams in the regional tournament at the Washtenaw County Trial Court. Only three of the 14 had the chance to move on to the state tournament. A finalist in the regional tournament, the CHS A team will be competing this Saturday at the Veterans Memorial Courthouse in Lansing for a chance to move on to the national tournament.
Mock Trial can be taken for credit as a Social Studies class, or just as an extracurricular activity. As referenced in the preview article here, all competing teams receive the same case and materials such as witness statements, evidence, and a list of the Mock Trial rules to abide by, among other things. The case materials are designed to be equal for both the defense and plaintiff sides. When a single side appears to be more plausible, it is because the work and persuasiveness of the team, not because of an advantage in case material. Teams prepare both sides equally because they can be prompted to present either side of the case at a trial. Mock trials have no jury or verdict. Instead, teams are judged based on their performance, and move on to higher ranking tournaments accordingly.
During a trial, witnesses get examined by a lawyer from their own team. This process of direct examination is commonly rehearsed. "The most important part is to learn what your lawyers are trying to prove," said Joris Von Moltke, a witness for the A team. "Then I have to use the stuff that's in my witness statement that proves that, [and] that's what I'm trying to get out as often as possible," he explains. After direct examination, the witness is cross-examined by the opposing side's lawyers. Witnesses need to know their witness statement thoroughly because being able to answer quickly and accurately, without saying anything the other team could benefit from is vital. Witness for the B team, Erez Dessel, explained, "You … have to realize when they are trying to make you look bad, and you have to answer in a way that makes your side look like the winning side." Witnesses are not allowed to go beyond the bounds of their witness statement, and with a tricky question, they're required to make a lot of quick decisions. Dessel added, "You really have to know your case material so you're not … tripped up when they ask you a question, and [are able to] answer without thinking you just ruined the whole case." The ability for a lawyer to bring out and stitch together the best parts of their arguments and break down the other side's arguments is very much a team effort, especially when it is a common goal for both teams.
The case that was used at the regional tournament will be the same case the A team will use this Saturday at the tournament in Lansing. The fake case involves the plaintiff, Phoenix Perdante, who is a member of a Mock Trial team that had recently won a tournament. After their* team's recent victory, they read an article published by the student editor of the opposing team's school newspaper claiming that they had cheated. The plaintiff accuses the journalist of making defamatory statements and lies. In the article, the editor alleged that the plaintiff appeared to be communicating with their coach via text message during the final round of the competition. According to the article, the plaintiff's closing argument was unusually effective, and a review of the score sheets shows that the closing argument made the difference. The defendant denied the allegations and is asserting that the newspaper article is true. As a result of the claimed cheating, the plaintiff lost their scholarship to a prestigious university.
After a long day of competing at the regional tournament, teams and coaches filed into a crowded room, waiting for the announcement of advancing teams. Before the announcement, the administration explained a new procedure to include an additional team at the state tournament. All regional tournaments in Michigan would take note of their fourth place teams, referring to them as 'wildcards'. The highest scoring 'wildcard' team would join the other first, second, and third place teams, and move on to the state tournament. After all the explaining, they announced the Community High B team as ranking fourth place, stirring up a lot of reactions. Although excited for the opportunity, B team members seemed subtly perturbed due to the uncertainty of the situation. Later in the week, it was announced that the B team was the not highest ranking 'wildcard', and would not be competing in the state tournament. Moving on with the announcements, the top three teams were not announced in order of rank. Because of this, it was unclear, but the ranks were later clarified as the Community High A team receiving first place, Ypsilanti High A team receiving second, and Ypsilanti High B team coming in third place. Regardless of rank, the certainty of competing in the state tournament welcomed warm embraces of teamwork and accomplishment among A team members.
Earlier in the day, there was an unusual occurrence that may have affected the B team's score. Ready at 8:30 a.m., the team's competitor failed to show up to their first trial. This gave the B team two hours to rehearse in a courtroom and three ballots to win their first round. Although an automatic win may seem beneficial, Chloe Root, coach for both of CHS's teams explained, "In terms of the ballots, I think that it helped, but in terms of the scoring … you get an average of your two later scores instead as your third score." She went on to reflect, "I think that actually hurt the B team because they had a judge who was really, really harsh in one of the other rounds – they were really harsh to both sides – but I think … that judge was then over represented." Coming in fourth place, the averaging of fewer scores could've been the difference between going to the state tournament and not. Root clarifies, "I think that's why B team didn't make it. It could be coaches bias, but that's my version of the story."
Although B team isn't moving on, they are encouraged to come to practices and some members will be going to the state tournament to cheer the A team on. Dessel is one such student and said, "I'm excited for them, I hope they go as far as possible."
This Saturday, the state tournament will allow only the top ranking team out of the ten competing teams to go on to the national tournament. The A team has been working on their case, and after learning from their experience at the regional tournament, they looked to add or change things that they noticed from other teams. "There's some things that stood out, like 'oh we could adopt that' … and there were other things where somebody was … watching it and was like "oh my god, why didn't we think of that?'," said Von Moltke. To go along with learning from the other teams, he remarked about the challenge of competing against equally as well prepared teams, "In the last trial … it could have gone either way. I wouldn't say we got lucky, but … they were good. So … if that's who we're going to be against at states, it'll be interesting. It'll be fun, a little nerve wracking, but it'll be fun."
Even after all the practicing and reflection, moving on to the nation level would be a huge step. Referring to her doubt last year about the A team's ability to win the state tournament because it was her first year coaching, even though they ended up advancing to the national level, Root explained, "What I realized last year was that it doesn't have nearly as much to do with my background in terms of what the kids are putting forth, in terms of what they absorb, and what the lawyer coaches bring. I feel confident in them, but I also feel like there's no way to know." She added, "Maybe we'll get lucky, maybe all the hard work will pay off."
The state tournament will be this Saturday, March 23, at the Veterans Memorial Courthouse, located at 313 W. Kalamazoo, in Lansing.
It is free and open to the public, although there will likely be a long security line at the courthouse, so arrive early. Please make sure your cellphones are turned off in the courtrooms. The team can be penalized if anyone identifies the name of CHS's team to the judges. Do not wear or carry anything that would identify the team, ex. logos for Community High School, Ann Arbor, University of Michigan, etc. Free parking is located on the south side of the building and across the street on the north side of the building.
8:30 a.m. – 10:30 a.m.  First Morning Round
10:45 a.m. – 12:45 p.m.  Second Morning Round
2 p.m.  Announcement of Advancing Teams
2:15 p.m. – 4:15 p.m.  Semi-Final Round
4:40 p.m. – 6:40 p.m.  Championship Round
6:50 p.m.  Awards Ceremony
*Mock Trial roles are gender neutral since gender is not a factor in casting roles.
Plaintiff
Attorneys
   Julia Karr
   Daniel Roy
   Jeremy Simon
Witnesses
   Rianna Johnson-Levy
   Christina Chang
   Cooper DePriest
Defense
Attorneys
   Cooper DePriest
   Rianna Johnson-Levy
   Julia Karr
Witnesses
   Sara Burakoff
   Daniel Roy
   Joris Von Moltke
Timer
   Bethany Wang
Coaches
   Chloe Root
   Billie Ochberg
   Bob West
   Lynn D'Orio
   Stephen Hart
About the Contributors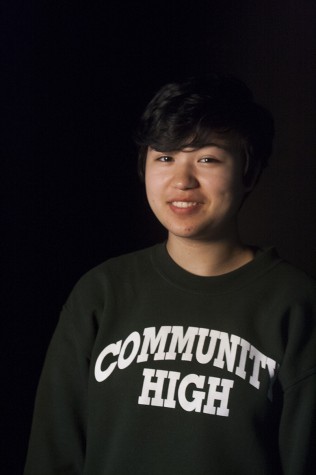 Sophia Camp, Co-Editor-In-Cheif
Sophia likes to write and take photos. She believes that every individual is as complex and multifaceted as herself, and she most likely would love to hear you talk about yourself.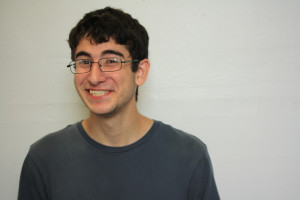 Nick Hagopian-Zirkel, Journalist
Nick is a senior at community. This is his second year on Communicator staff. Nick spends all of his free time breaking his back for Community Ensemble Theater. He has worked his way up to Student Tech Director.