Budget Cuts in Ann Arbor to Hurt Sports, Alternative Education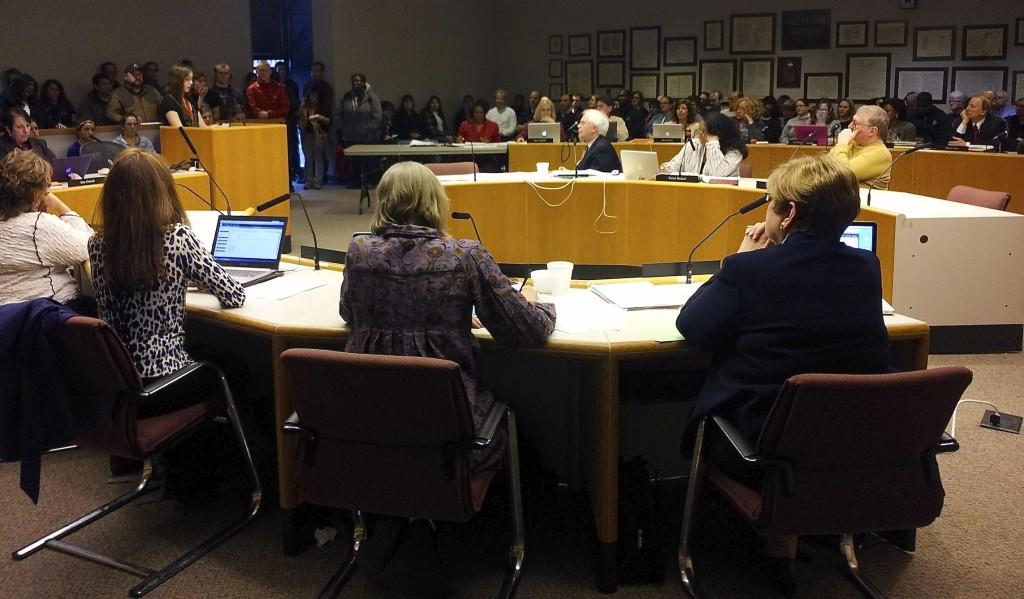 On Wednesday, March 27, 2013, students, teachers, athletes, theater guild participants, coaches, supporters of public education and many other concerned citizens attended the school board meeting held at the Ann Arbor District Library, in light of the upcoming budget cuts in the Ann Arbor Public Schools.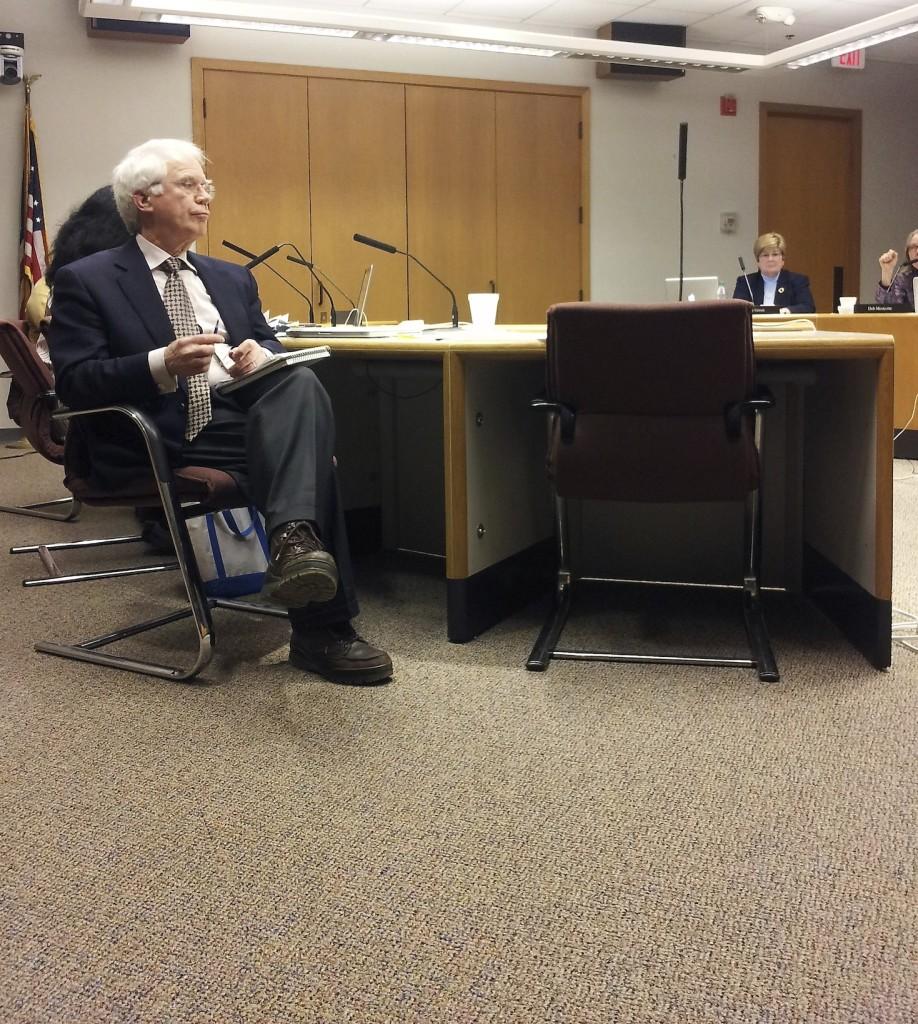 The board heard arguments from speakers in the community, who were each given four minutes to defend their programs from being on the district's chopping block. Although in recent years many budget cuts have taken effect, there is now a fear throughout the district that more vital aspects to the schooling system, including funding for theater, sports and alternative schools will be taken away.
Theater
Pioneer Theater Guild members explained the important role it has played in improving their lives, through helping a teenage boy with social anxiety as a result of Aspergers find himself, or helping a girl going through her father's terminal cancer process with a release from negative things in her life.
The students showed great conviction in standing up for their beloved theater guild while sharing difficult personal stories. "If theater guild is taken out from the schools, schools will lose a beautiful, safe place for so many confused students (who are) trying to figure out who they are," explained Pioneer Theater Guild member Jackson Tucker-Meyer.
Athletics
Due to budget cuts in recent years, athletics have become a pay-to-play system in which the district shared costs with participants, as opposed to previously, when sports were fully paid for by the district. If funding for athletics were to be taken away, all athletics would become club sports, meaning that players pay the full price. Lacrosse became a club sport as a result of last year's cuts.
Pioneer varsity football coach, Jari Brown, attended the meeting to show support for the other sports programs, with awareness that football will be damaged the least among sports with any sort of cuts, but it will not remain unaffected. "Pay-to-play is going to be increased. . . it's already expensive as it is."
Many athletes from low income families will be denied the ability to play sports if its funding is cut. Dozens of high school athletes attended the meeting to show support for district funds.
There are also proposals to close Ann Arbor's alternative schools, Roberto Clemente and Community High School. Cutting alternative education appears to be the go-to fix for the district.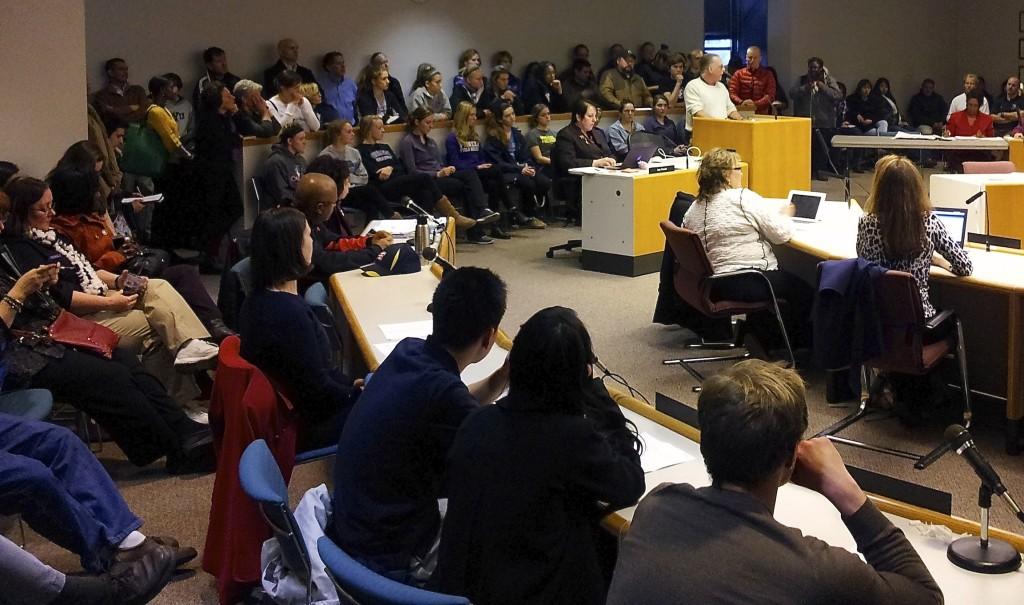 Roberto Clemente High School helps and supports individual students who cannot thrive in a traditional high school such as Pioneer, Huron or Skyline, and is a clear candidate for the district to close. It currently has 90 students. In 2012, Clemente avoided being closed by the district, but students and faculty seemed less confident for keeping it open this year.
"If we have to be closed, close us," said Barbara Malcolm, Clemente's community liaison after speaking at the meeting on behalf of her school. "We understand budget cuts." Although she is a strong advocate for Clemente's system and keeping it open, she, as do all those who spoke on behalf of Clemente, would rather have the school close than deal for the back and forth of new ideas which they are positive will not work. This is not to be mistaken with a lack of effort; the teachers simply want to know the school's future in order to adjust the process to help the students, though they strongly oppose closing the school.
If Clemente were to close, as is probable, its 90 students would be transferred to a secluded wing in Pioneer High School. The proposed budget says that Pioneer has allocated only six classrooms for all of Clemente's students and ten teachers. They would walk in a back door at Pioneer. "What you're doing is dismantling the program. But they want to keep the name Roberto Clemente because it's renowned around the country, just like Community," said Malcolm.
Placing current Clemente students in Pioneer contradicts its initial purpose to help those who are not fit for a traditional high school. According to Malcolm, this process will save the district $200,000.
These savings are lower than the yearly salary of AAPS Superintendent Patricia Green, whose medicare wage (per 2012 W-2) is $235,000, near double that of Michigan Governor Rick Snyder, whose salary is about $170,000. Green's total compensation is $308,000. The board refused to lower the superintendent's salary. Meanwhile, teachers will be receiving a 3% cut in their salaries, as a result of a vote among teacher's unions.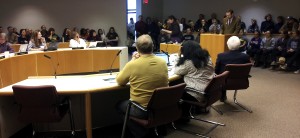 For every student who attends Clemente from Ypsilanti High School, the district is paid $4,000 per trimester. This year, seven students attended Clemente from Ypsilanti High School, bringing in $84,000 in revenue for the district. Malcolm says that this outside revenue is not being considered in the budget.
Clemente's students and faculty feel disregarded by the district, stating that they have grown tired of the district's sporadic decisions to test new ideas for their school since they feel that their current system works.
Community High School, Ann Arbor's highest achieving public high school, consistently ranks top three in the state for ACT scores among public schools. 
Community's block scheduling, which provides 100-minute classes instead of the traditional 50, is also being threatened. The district claims it could save $300,000 in cutting block scheduling, because maintaining it requires three more teachers.
Ken McGraw, an English Teacher at Community, argued at the board meeting that block scheduling is among the reasons for Community students' great success, and that keeping it gives the district the biggest "bang for your buck."
The district is also considering closing Community completely, regardless of its high test scores.
The final cuts are legally obligated to be presented and final by June 30. The decisions are likely to come in late April. There will be more board meetings in the near future.
About the Contributor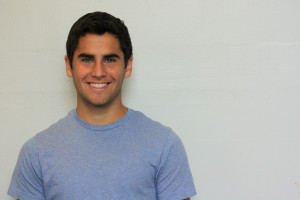 Fernando Rojo, Editor-In-Chief
Fernando, Editor-in-Chief, has been on staff for four years. He enjoys covering politics, concerts, and producing videos. He works as a Peer Educator and Planned Parenthood and plays soccer. He enjoys medium size walks on the beach, but not at sunset. Ask him on a date.