2013 Graduation
Photos by Sophia Camp
See the photo gallery on Flickr here
On Tuesday, June 4 the Community High School class of 2013 walked across the stage at Rackham Auditorium to give their last words to parents, teachers, siblings, and friends before graduating. The night started off with a speech by Dean Jennifer Hein where she talked about the uniqueness of the school, its contributions to the community, and how it helps mold it's students with its alternative methods of learning. After a speech by the Ann Arbor Public Schools superintendent, awards were given to outstanding students of the graduating class.
Certain students were recognized for their exceptional achievements in high school and contributions to the school in the form of various awards and scholarships. The Jill Award, received by the student who makes Community High School a happier place and named after former CHS teacher Jill Donnellan, was given to Taylor Patton. Acer Xu was given the Community Resource Award for his notable utilization of Community's unique CR program; he took 12 CRs. James Mackin received the National Gold Key Scholarship Art and Writing Award for his achievement in art. This is the highest award on the national level. In its first year being awarded, the Judith Dewoskin Outstanding Writing Award, named after legendary English teacher Judith Dewoskin, was given to Mari Cohen. Mari Cohen also received the Bruce Bartman Memorial Scholarship, given in the name of former Community High Student. This award is the school's highest award, and is given to the member of the graduating class that most exemplifies what it means to be a Community student.
After the awards were presented, the ceremony continued with the speeches and presentation of diplomas by forum. Between these, many CHS talents performed, including vocal talents, poetry readings, and the jazz band.
About the Contributors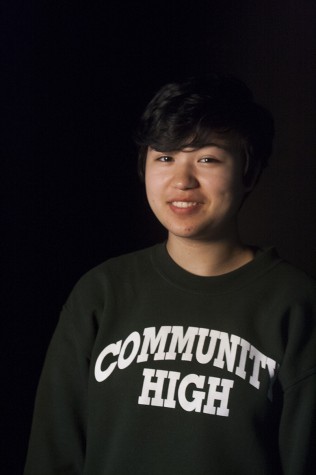 Sophia Camp, Co-Editor-In-Cheif
Sophia likes to write and take photos. She believes that every individual is as complex and multifaceted as herself, and she most likely would love to hear you talk about yourself.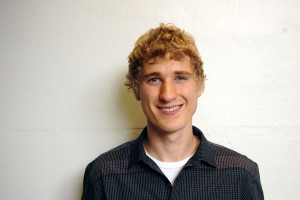 Thomas Repasky, Writer
Thomas Repasky likes to take pictures, write articles, and interview. He joined The Communicator in the Fall of 2012, his junior year. He has played baseball since post-tee-ball age. He played Alto saxophone for three years, Tenor for two. Thomas sang and danced in CET's production of Evita, barely. He might hope to own and live on a small farm in the future.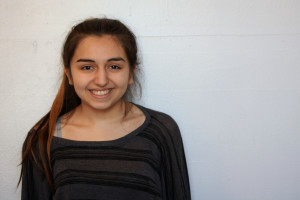 Sofia Kromis, Journalist
This is Sofia Kromis's second year writing for the Communicator Web. In addition to happenings on the Internet, she is involved in dance, theater, and poetry in Ann Arbor. In her limited free time, she likes sleeping, losing time in the internet, and drawing graphs.