Johnny Manziel: Invincible or Immature?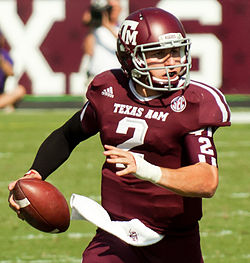 Last year the college football world was swept away by freshman quarterback Johnny Manziel, who took over the Texas A&M offense last year. He quickly drove himself into the Heisman picture, and continued to compete at a high level. After winning the Heisman last year, all eyes went to this year's race.
 While there is enormous talent in the Heisman race outside of Johnny "Football" Manziel, he is all the media can seem to focus on.  He has been nothing but trouble for Texas A&M ever since he won the Heisman, and fame evidently went to his head.
It started when he failed to show up to mentor at the Manning Passing Academy, and blamed fellow counselor AJ McCarron for not waking him up. It was later discovered that he wasn't in his room with McCarron, but out partying the night before. During the offseason the NCAA began investigating Maziel on charges of accepting money for autographs. While there was no hard evidence, the outcome was a half-game suspension in the season-opener against Southern Methodist University. In the third game of the season, Manziel – obviously bored without constant controversy – proceeded to taunt Rice players and draw unsportsmanlike conduct penalties, hurting his team. Some have argued that because of Manziel's reaction to such a big spotlight, freshman shouldn't be eligible to win the Heisman, and he's not doing anything to prove the critics wrong.
This shouldn't deter from the fact the Manziel is a phenomenal athlete, and an elusive dual-threat quarterback. His stats last year speak for themselves, and it may be better for his rep if they are the only thing speaking. Manziel will undoubtedly have another great season, but the Heisman trophy is awarded to the "outstanding college football player whose performance best exhibits the pursuit of excellence with integrity," and he has not shown that he deserved this honor.
On the year, Manziel had passed for 1228 yards and rushed for 225, so he is well on his way to having another remarkable season. However, the most talked-about TAMU game last year was their upset of national champion top-ranked team in the nation, Alabama. The  Texas A&M will no doubt be a contender in the SouthEastern Conference, but the fantasy of the "Freshman Phenom" is over.
About the Contributor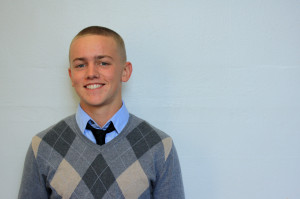 Gabe Kardia, Sports Journalist
Gabe is a junior in Haidu-Banks forum and this is his second year on Communicator. He commonly covers Michigan Football and Basketball, the Detroit Lions and Tigers and various local sports happenings. He plays football and runs track for Skyline and in his free time enjoys swimming, biking and watching How I Met Your Mother.