Ping Pong Ball Mania
Community High School teacher Courtney Kiley held a Catapult Challenge for her FOS 4 students. Students in Kiley's Physics class were assigned to build a catapult to shoot a ping-pong ball 15+ feet. Students were allowed to build any type of catapult or trebuchet as long as it wasn't a slingshot. Competitions included accuracy and longest distance.
"Its not my all time favorite day but I like it." Kiley said. "Every year I'm really nervous, but I'm always shocked at the outcome."
This year, Cody Zeisler was champion of the distance competition. "This is a lot more satisfying [than being a great football player]," Zeisler said. So, what is Zeisler's secret to success? "It's all about tension."
About the Contributors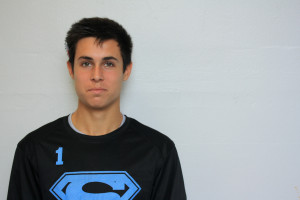 Casey MacDonald, Journalist
Casey MacDonald is a 5'7 senior at community high school. This is his third year on communicator staff, When he is not spending time with his cat, Alfred, he is either playing soccer or he is beating Fernando in NBA 2k13. He also enjoys gardening with his mother Nancy.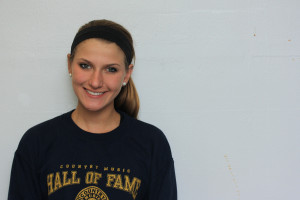 Natalie Hershenson, Journalist
Natalie Hershenson is a senior at Community High School. This is her first year on Communicator staff and has discovered her love for telling people's stories through her articles. When Natalie isn't at school or doing school related activities, she is at the barn, at work, or the country with her horse.