Student Choreographers Take the Spotlight at Dance Body's Winter Concert
Photos by Sophia Camp
See photos in a new window via Flickr by clicking here.
After months of teaching and rehearsing, Dance Body students finally saw the product of their work wrapping up. Choreographers were still giving notes the at the dress rehearsal, the night before the show, but when the doors finally opened for the performance, the difference was evident. On Thursday, Dec. 5, Dance Body put on their 34th annual Winter Concert in the auditorium at Forsythe Middle School. Parents, friends, teachers, and classmates filed into the auditorium to support the production.
Dance Body is unique because at its roots, it's designed to be student run. Most of the dances are choreographed by students. Typically one dance that involves the entire dance company is choreographed by a professional and performed at the concert. In previous years, all students were required to choreograph a dance of their own, although this year, that is not the case. Every student is involved in multiple dances, and the majority of students direct rehearsals of the piece they choreographed. Each dance is rehearsed for hours outside of class throughout the semester, and the best dances are selected to be performed at the concert.
The concert was fast pace and professional, with student tech help from Community Ensemble Theatre (CET). Jazz, poetry, and freestyle dance were performed between some dance pieces, enabling longer periods of time for costume changes and showing CHS talent in a variety of performing arts. A slideshow of photos displaying Dance Body members as children and throughout the semester provided a nostalgic feeling to wrap up the semester. The guest performers and slideshow were perfect for changing up the pace, but the focus remained clear. The show was about dance.
Dance Body senior, Robert Stephens, improvised along to live student jazz to start off the show. In a piece entitled "BALLERinas", choreographed by Louisa Judge, dancers displayed a humorous juxtaposition between the elite aura of ballet and the urban character of hip hop. A track with Tchaikovsky's "The Nutcracker" played with raps by Lil Wayne as dancers in pointe shoes intermixed with dancers in sweatpants and metallic golden tank tops. "Mouse Trap!", a piece choreographed by Robert Stephens, was playful in nature. It featured dancers portraying cats, louring mice to the stage and chasing them, and at one point, off stage and through the aisles. To end the show, an eerie dance entitled, "She May Contain", choreographed by senior Sofia Fall, showcased dancers dressed as ragdolls, with torn up tights, dim lighting, and blank expressions.
At the start of Eve Kausch's piece entitled "The Bookworm" (video below), it featured a dancer lying on the ground, reading a Harry Potter book. "[It was about being] legitimately obsessed with these fictional characters, and how you love them so much and are completely obsessed with them and then you realize that they're not real and it sucks," Kausch said about her dance. She noted that fictional characters were a big part of her life during the beginning of the semester. "If you actually listen to the lyrics, it's a little bit sad, so it sort of goes with the theme," Kausch said about the bubbly dance and music, "It's fun, but you're in love with someone, but they're not real, so that's a little bit sad."
"Concurrent, Conjoined, Collateral", a piece choreographed by Sofia Kromis, had a large group of dancers. "I wanted to contrast small groups of people by themselves or in pairs with a lot of unison," said Kromis. "The idea for my dance is based off of the idea of the relationships that you forge with people … [and] why they affect you and how short term things can affect you long term." Kromis asked for personal stories from her dancers to help inspire her choreography. At the beginning of her dance, two dancers individually break apart from the large group, performing solos. Later on, the same dancers perform those same solos, but the second time around, they each have a partner guiding them from behind, almost as if they are influencing the movements that have been previously detached and existing independently. Kromis was particularly inspired by a quote from the book "Paper Towns" by John Green. "He says … we're born these unbroken vessels, just water tight, and the things that happen in our lives crack us, and we become more cracked, but when we get more cracked, we become more open and that you can only see into other people through their cracks," Kromis explained. She found the quote to be exceptionally beautiful and relevant. At the end of the dance, a single dancer starts a rhythmic and repetitive movement with the beat of the music, and gradually, dancers gravitate into formation and join in the collective movement.
Problems with scheduling the auditorium made the concert more than a month earlier in the semester than it usually occurs. The added time constraint made for an additional challenge to the overall process. "[At the beginning of the year] we immediately started rehearsals and everyone was rushing and trying to figure everything out," Stephens said about how students compensated for lost time. "There are a lot of times when people had chunks missing from their dances or didn't have enough rehearsal time to teach things, but people found ways of making it happen."
This year, Dance Body has a new teacher, Dianne Dudley. She aims to reinvent the image of Dance Body to make it more inclusive. Next year, or maybe even next semester, Dance Body is expected to have more dancers than this fall semester. "I think we're going to have a lot of people who have never danced before [and] people who do different styles of dance than is normal in what Dance Body has done in the past, because while we had slight variety in the show this year, a lot of the choreography was very similar," said Kausch.
The older and more seasoned dancers mentor those who are new to Dance Body and keep up the inclusive quality of the class. "Dance Body is just about being comfortable with yourself and with the people that you're dancing with and so … it's sort of becoming friends with everyone and letting them know that there's no judgment in Dance Body and that … we're all just here to dance and work and everything that everyone does goes towards the show," Stephens said. Being a senior in Dance Body, he elaborated on his experience with the class, "I kind of didn't like dancing when I first started, I was like 4, but … eventually I sort of just realized I couldn't really function without it. But Dance Body has definitely helped me find a really good place for myself in the dance world."
At the end of the day, dancers tackled and completed a successful production: artistic, beautiful, hilarious, fun, and enjoyable. "It's really nice to be recognized for all the work that we've put in and to know there are people out there who really like to know what we do is awesome," Kausch said. Being able to perform after months of preparation and participate in a production only the dance company in its entirety could produce or replicate is truly special. Dance Body as an artistic group, but also a family. Stephens said, "Everyone is welcome in Dance Body and everyone's loved."
Videos by Oren Steiner
See video in a new window via YouTube by clicking here.
See video in a new window via YouTube by clicking here.
About the Contributors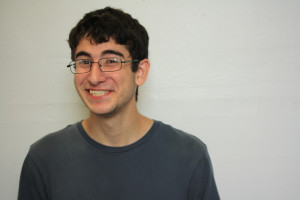 Nick Hagopian-Zirkel, Journalist
Nick is a senior at community. This is his second year on Communicator staff. Nick spends all of his free time breaking his back for Community Ensemble Theater. He has worked his way up to Student Tech Director.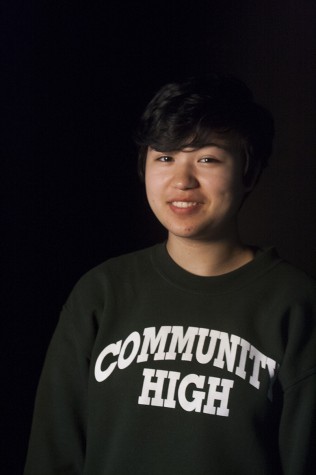 Sophia Camp, Co-Editor-In-Cheif
Sophia likes to write and take photos. She believes that every individual is as complex and multifaceted as herself, and she most likely would love to hear you talk about yourself.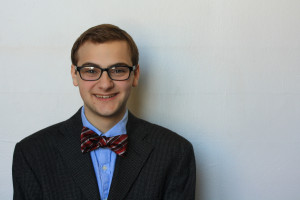 Oren Steiner, Journalist
Oren joins the Web staff after his journalism debut last semester on Print. He is a senior at CHS and participates in theatre at Community Ensemble Theatre and Pioneer Theatre Guild. Oren is an Agnostic Pastafarian and enjoys eating popcorn!