Behind the Adventure Time Mural
Community High School may be unique among Ann Arbor high schools in the presence of murals along most of the walls, but senior Kiley Sullivan thinks there's still room for improvement.
"I figured, it's the art hallway, so there should probably be some art on the walls, because there's a limited amount of murals in this school," reasoned Sullivan. "They're all really concentrated in specific areas … and they're all really disconnected from each other. So I was trying to make something that really brought the whole hallway into one piece."
Sullivan is currently working on a huge mural in the art hall on the first floor. It is currently centered around art teacher Elena Flores' room. Most murals tend to span a comparably small area, but Sullivan is thinking bigger: "I'm planning on stretching down the whole hallway," she announced.
The theme of Sullivan's murals is "Adventure Time," the popular animated show on Cartoon Network. "It's really awesome," she said of the cartoon, "and my art style is really goofy and colorful and wiggly, so it fits." So far, Sullivan has created five Adventure Time characters.
Sullivan had wanted to make a cartoon-themed mural, and chose Adventure Time due to its widespread appeal. "Out of all the cute cartoons to draw, I mean, I needed inspiration anyways, but it's just so easy to draw, and it's so cute," she explained. "And everyone loves it, so, it makes sense. I may as well make something that everyone loves."
The plan to create such a large mural is an ambition one, but Sullivan has ample time. "I have a free fourth and sixth block, so I've got five hours in between second block and forum to do whatever," she said. "So it incorporates a lot of mural time."
Sullivan discovered her love for art by doing something common in teenage behavior, doodling. By making this mural, she gets to do more than beautify the art hallway; she can expand her art abilities while doing something she enjoys. "I like to push myself to just draw things that I've never drawn before, just to spread out my skills," she said. "I hate drawing people, but I'm forcing myself to draw people, so that's making me a little better at it.
"You know how some people sing because that makes them feel good, or they dance, or they read, or whatever? I like to draw because that's what makes me feel good."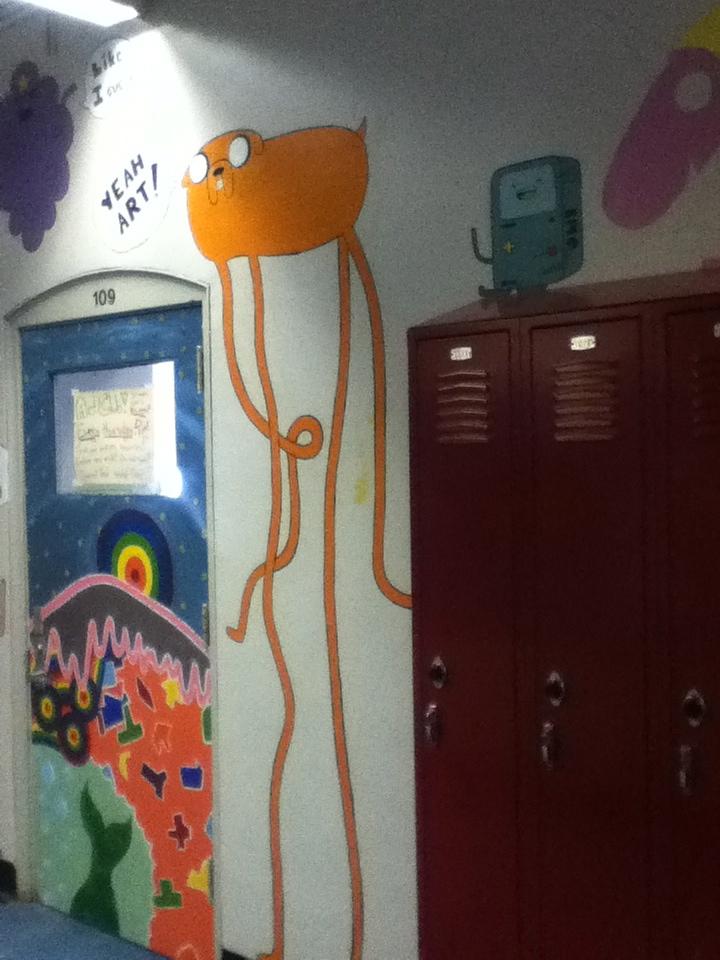 About the Contributors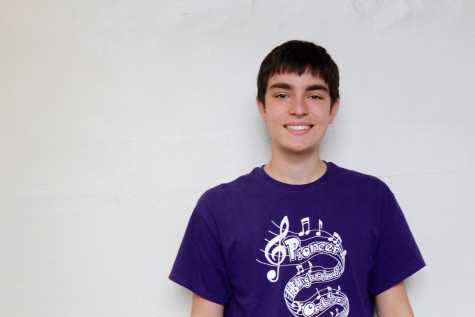 Matty Hack, Editor-in-Chief
Matty is a CHS senior and this is his third year on the Communicator Staff. He is a co-editor-in-chief and can often be found correcting pedantic punctuation errors. Matty also enjoys birds, playing violin and piano, science and petting his cats. He is pro-Oxford comma.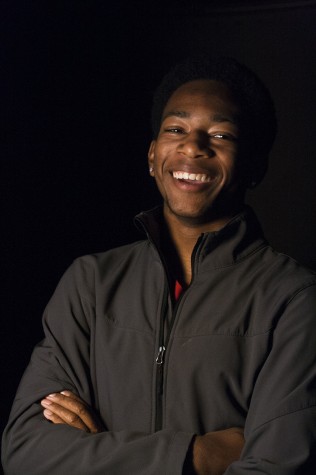 Nick Stevens, Staff
Nick is a senior at Community. This is his second year on Communicator.