Ann Arbor Youth Poetry Slam Rocks the Neutral Zone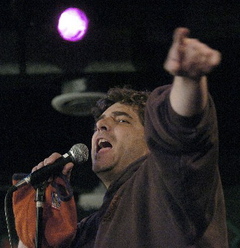 Last night, 21 poets representing Pioneer, Huron, Skyline, and Community, all took the stage at the Neutral Zone. They were competing for six spots on the Ann Arbor team that will compete at the Brave New Voices International Youth Poetry Slam Festival in Philadelphia this summer. Jeff Kass, a Pioneer teacher and the literary arts director at the Neutral Zone, moderated the event. Almost 200 people were in attendance, and despite the request from Kass to keep it down, these poets sure knew how to work the crowd. Very seldom did 30 seconds go by without a "Hell yeah!" or some version of "Can I get a amen?!?!" being yelled from the crowd.
 All poets had their performances rated by five judges on a 1-10 scale, with the highest and the lowest score being dropped and the middle three averaged out. After all had read, the scores were compared and the top eleven moved on to the final round.
Representing Community in this event were Isaac Scobey-Thal, Tracy Scherdt, Cody Zeisler, Jacob Johnson, Carson Borbely, Clara Kaul, and Leon Pescador. All seven put on amazing performances, including Johnson's rousing rendition of Jammin' with Jazzus, which was one of the crowd favorites.
The level of the competition for the final round was fierce, but the Community poets, six of whom made the final round, proved their mettle. After the round had ended and the dust had cleared, only six poets remained. Community was well-represented, with Scobey-Thal, Pescador, and Borbely all earning well-deserved spots on the All-Ann Arbor team.
These three poets now have until July 16 to write, practice, and get mentally ready for their big trip out to Philadelphia. They will get to showcase their incredible talents on the international stage, and we wish them the best of luck.
About the Contributor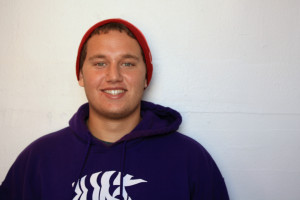 Emre Babbitt, Sports Journalist
This is Emre's first and last semester in Communicator. As a second semester senior, he plans on not doing a lot. Including this profile. He's only really doing it because Sophia won't stop bugging him about it. He's a cool guy, and a very eligible bachelor. Ladies, get on that.