New Traditions, Schedule Coming to Multi-Culti
Forum Council Co-Presidents Erez Dessel and Avery Farmer clapped to call Forum Council to order. The representatives of Community High School's 19 forums went quiet, but a feeling of anticipation lingered; everyone had opinions, but they had little time to address the most pressing of the council's priorities: Community's annual Multi-Culti festival.
The clapping is new, but that's not all that has changed in Community's traditions. Forum Council has been working since the beginning of the year on Multi-Culti, integrating feedback from staff with concerns raised by students to redesign a long-standing tradition at Community.
In a break from the traditional submission-and-vote process, cultures will not go through an approval process this year. Forums will give Forum Council an application detailing their plans for studying and representing the culture of their choice in a way that conforms with the Mutli-Culti guidelines: meaningful, respectful, inclusive and fun.
"The heavy hand is going to be Dean Marci," said Steve Coron, Forum Council adviser. "If she sees a suggestion from a forum that is inappropriate, she's just going to come down and say 'no.'"
In previous years, forums have had more freedom in their choice of culture, which has led to the representation of fantasy cultures. This year, however, Forum Council wants forums to respect the tradition of Multi-Culti by choosing real cultures. "[Dean Marci] will be looking for cultures that have a real geographic location on this earth," said Alec Doss, the Stern forum's representative.
There are fewer restrictions, however, on how forums choose to celebrate their culture. In an effort to accommodate forums that have not enjoyed the traditional cultural exchange, Forum Council has decided to open the time to a wide variety of activities.
"We're going to give forums the option to either switch to the other forum and do the exchange, or you can stay with your forum and do a cultural activity like a dance, game, or guest speaker," Dessel said.
Coron added, "[Forums] don't have to share with another forum but we're encouraging forums to pair up and share activities."
The timing of the exchange will be changed by the introduction of a new morning event.
"We're doing an opening ceremony… kind of like the Olympics," Dessel said. "[We] are going to meet down at St. Andrews and every forum is going to present a bit about their culture so people can see what all the cultures are."
The traditional Food Gatherers donation will also occur at the morning ceremony.
Some of the changes, however, are not new.
"We made a move to address waste three years ago," Coron said. Following the 2011 Multi-Culti, Coron sent around a photo of Community's dumpsters overflowing with cardboard, paper and disposable plates. Since then, Coron reported, forums have used fewer materials and focused on recycling.
"I also took pictures of the dumpster in the past two years and they have looked pretty much empty," he said.
This year, Forum Council is going further than just recommending environmentally-conscious decorations by stressing that physical embellishments are optional.
"You don't have to convert your room into another world," Coron said. "You can make it like a museum, you can not decorate at all. We're giving forums that freedom and that responsibility."
Students taking ownership of Multi-Culti is something Doss sees as indicative of the relationships the student body has with staff and the community.
"In years past, we haven't shown responsibility, which has led to the removal of overnight forum day trips," Doss said. "But by showing that we are able to handle this new flexibility this year, we hope to send a message to the staff that we are ready to put our lost privileges back on the table for discussion."
Multi-Culti Schedule for Nov. 25, 2014
8:00-9:00 – Arrival and set-up, as needed
9:15-10:30 – Opening Ceremony and Food Gatherers Donation
10:30-12:15 – Forum Cultural Activity
12:15-1:30 – Walking around to other rooms to eat food and see cultures
1:30-2:30 – Clean up and Forum Time
About the Contributors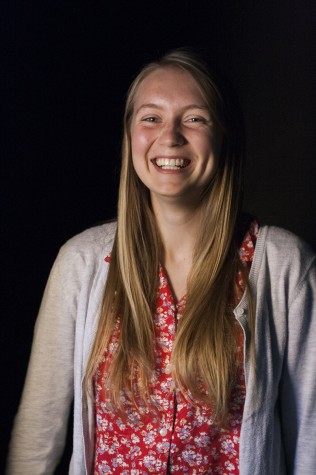 Marianne Cowherd, Science Editor
Marianne loves biology, physics, chocolate, and when it rains early in the morning. She enjoys playing oboe, bioinfomatics, and working in a cancer research lab. She is a science editor and this is her second year on staff.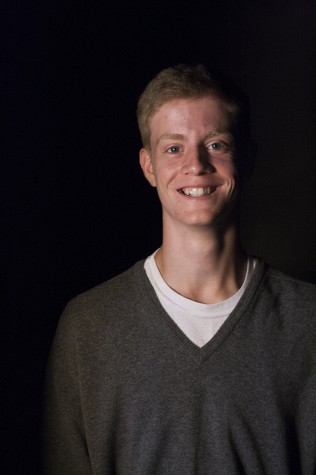 Griffin Roy, Staff
Griffin is a senior and this is his first year on staff. He enjoys reading, rowing, and playing the clarinet. He is interested in pursuing engineering, and is happiest when working on a challenging piece of music.