Blueberry Bars
It's the middle of winter and blueberries are tragically out of season so we cooked them up in a delectable bar format that's perfect for any time of year. Blueberry bars are simple to make, irresistible to eat and a perfect activity for a snow day or snowy day.
Blueberry Bars
Adapted very closely from Smitten Kitchen
1 cup white sugar
1 teaspoon baking powder
3 cups all-purpose flour
1 cup cold unsalted butter (2 sticks or 8 ounces) cut into chunks
1 egg
1/4 teaspoon salt
Zest and juice of half a lemon
4+ cups fresh blueberries
1/2 cup white sugar
4 teaspoons cornstarch
Preheat oven to 375 degrees F (190 degrees C). Grease a 9×13 inch baking pan.
Combine 1 cup of sugar, 3 cups of all-purpose flour, 1 teaspoon of baking powder, the zest from half a lemon and ¼ teaspoon of salt in a medium bowl. Add the butter and egg. If you have a stand mixer, use the butter hook attachment. Otherwise, mix using a fork, a pastry cutter or two knives until the dough is textured and light. Small chunks of unblended butter are fine. Evenly spread a bit more than half of the dough into the bottom of the baking pan and gently tamp down.
In a separate large bowl, mix ½ cup of sugar and 4 teaspoons of cornstarch. Add the juice from half a lemon and briefly mix. Add the blueberries and stir until all of the blueberries are coated by the mixture. Eating a few blueberries at this step is a good idea. Distribute the dressed blueberries over the bottom crust and sprinkle the remaining crust over the top. Some blueberries should peak through and the top crust should not be patted down.
Bake for about 45 minutes or until the juices from the filling are bubbling through the slightly-browned top crust. For an even cut, wait until the bars are completely cool until cutting. To indulge in something delicious without worrying about how clean the slices are, serve immediately with whipped or un-whipped heavy cream.
About the Contributors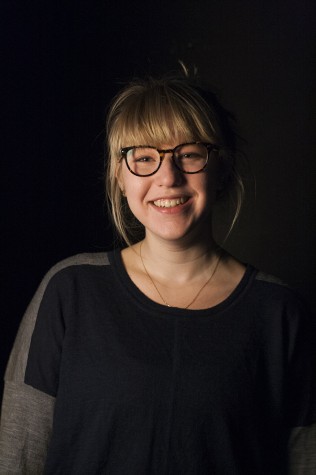 Ella Steiger, Co-Editor-In-Chief
Ella Steiger is a senior at Community entering her third year on the Communicator Staff. She is Co-Editor-In-Chief and currently spends 47% of her life doing work for Communicator. The other 53% of her life is evenly split between playing classical guitar, studying retinal organization and regeneration of Zebra fish, and marathoning Tarantino movies.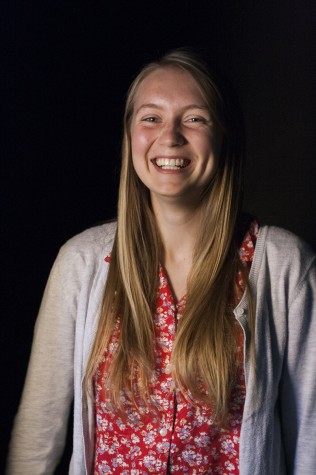 Marianne Cowherd, Science Editor
Marianne loves biology, physics, chocolate, and when it rains early in the morning. She enjoys playing oboe, bioinfomatics, and working in a cancer research lab. She is a science editor and this is her second year on staff.