Pecan Pie
MARCH 26, ANN ARBOR, MI — If it were November, today would be Thanksgiving. It isn't, but we made pecan pie to celebrate anyway. It might seem like nothing but a large amount of sweet, gooey liquid with nuts dumped in but that is exactly what it is.
Pie Crust
1 ¼ c all-purpose flour
¼ t salt
10 tablespoons butter (unsalted, cold, and cut into pieces)
water as needed (about 4 tablespoons)
1. Combine flour and salt in a large mixing bowl and stir thoroughly. Using a food processor is another option for expedited distribution.
2. Add butter cubes and cut in with two knives, a pastry cutter or a food processor. When the butter is in medium-small chunks, use your hands to help break up the butter.
3. Add cold water, a few tablespoons at a time, and continue to mix until the dough comes together. Form into a ball, wrap tightly in plastic, and refrigerate for at least 30 minutes or up to several days. For longer storage, freeze and then thaw overnight in the fridge before baking.
Pecan Pie
closely adapted from The Kitchn (permalink: http://www.thekitchn.com/oldfashioned-recipe-classic-pecan-pie-without-corn-syrup-131952)
1 recipe pie crust
1 c (scant) corn syrup (cane, agave or other sweet syrups work too)
1 c granulated sugar
3 eggs
1 large pinch salt
2 tablespoons butter (unsalted, melted)
1 teaspoon vanilla
10 oz pecan halves (about 2 generous cups)
1. Let the pie crust warm up out of the fridge for at least 30 minutes, then roll out over a floured surface and lay into a 9-inch pie pan. Cut the edges of the dough along the edges of the pan, cover gently with plastic wrap, and place in the freezer for 10-15 minutes. You can crimp the edges at this point or after adding the filling. Preheat oven to 350 F.
2. Microwave (or heat in a pan of barely-simmering water) the syrup in three segments of 30 seconds, waiting 15 seconds between each. Lightly whisk the eggs until they are almost uniform in color.
3. Add the syrup, sugar, eggs, salt, butter and vanilla to a large mixing bowl and combine gently until smooth. Add the pecans and stir until all the pecans are coated.
4. Slowly pour the coated pecans and all the liquid into the pie crust.
5. Bake at 350 for 50 minutes or until the pecans begin to brown and a the top appears caramelized
6. Let cool then eat with gusto, vanilla ice cream and whipped cream.
About the Contributors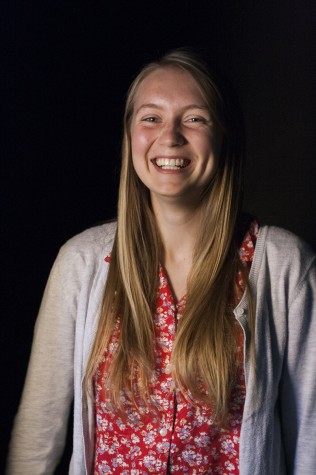 Marianne Cowherd, Science Editor
Marianne loves biology, physics, chocolate, and when it rains early in the morning. She enjoys playing oboe, bioinfomatics, and working in a cancer research lab. She is a science editor and this is her second year on staff.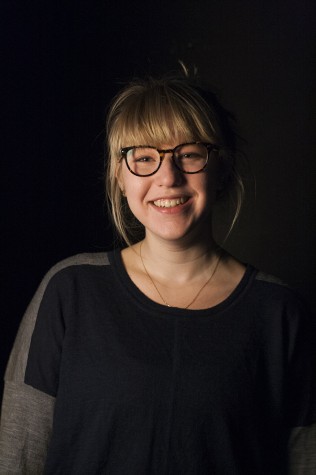 Ella Steiger, Co-Editor-In-Chief
Ella Steiger is a senior at Community entering her third year on the Communicator Staff. She is Co-Editor-In-Chief and currently spends 47% of her life doing work for Communicator. The other 53% of her life is evenly split between playing classical guitar, studying retinal organization and regeneration of Zebra fish, and marathoning Tarantino movies.