Ecology Club Returns to the Biostation
Gathered around the fireplace at the University of Michigan BioStation, members of Community High School's Ecology Club were deep in concentration. They were trying to replicate the tremendous goal they achieved on the same trip last year: answering all six questions of a Trivial Pursuit card correctly. CHS senior Alona Henig read the sixth question on the card: "What Greek enjoyed shocking passengers on his yacht with barstools covered in whale foreskin?"
Eyebrows raised, and numerous students accused Henig of making up the question. After settling on "Aristotle Onassis," an answer suggested by Ed Kulka, every question was paired with an answer and it was time for the great reveal. The anticipation increased with every right answer. The first five answers were all correct. Tension high, Henig read the last answer, revealing that "Aristotle Onassis" was, in fact, also correct. The room erupted into a triumphant celebration.
Just like Courtney Kiley, the group's advisor, had done in her high school ecology club, Eco Club spent a weekend at the BioStation in Pellston, Michigan. "It's a really amazing place," Kiley said. "You just have thousands of acres to yourselves… It's not that expensive to take a group of kids up to. It's pristine nature. It's perfect."
The 13 students on the trip and the four teacher chaperones benefitted from relatively warm weather after a harsh winter. Snowstorms deposited a [superlative] of snow in the area, but the temperature was high enough that students could explore and play in the snow without discomfort. "I'm always shocked at how lucky we are in terms of the weather," Kiley said. "We've always had really nice weather, to be 35 and sunny, and snowy still. All the trips have been great and this one was no exception."
Some students chose to spend much of their time inside, playing board games, cards, and watching movies. Others, like CHS senior Mari Milkie, explored outside, skiing and snowshoeing on the maze of trails. "My friend and I snowshoed across a frozen lake, which was pretty amazing," Milkie said. "I got to see the winter ecosystem up north. It was really windy but it was really awesome."
Through cooking a family-style dinner, playing intense board games and outdoor excursions, the students quickly bonded. "I do feel closer to some people," said CHS senior Clara Motiño, a newer member of Eco Club. "Mostly attributed to spending a good 30 hours in close quarters doing a lot of stuff together. It was a good experience. Much like forum trip and camping trips."
Milkie also felt closer to the other Eco Club members after the trip. "We bonded together really quickly, even from the first dinner on the first night," she said. "Everyone was chatting and laughing and having a good time … You could be comfortable living with the other people. It's pretty cool how quickly that happens."
"We're a pretty casual club," Kiley said. "We just like to have fun together. What's so nice is that you take a group of kids who normally wouldn't be super great friends or talk to each other necessarily — different age groups and friend groups. And then when you all get together up north, it's so nice to watch everyone play and bond and appreciate looking over the misty frozen lake in the morning … that's what Eco Club is all about."
About the Contributors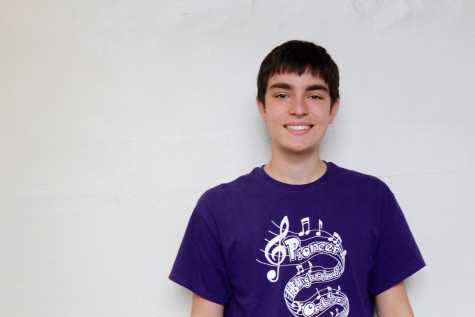 Matty Hack, Editor-in-Chief
Matty is a CHS senior and this is his third year on the Communicator Staff. He is a co-editor-in-chief and can often be found correcting pedantic punctuation errors. Matty also enjoys birds, playing violin and piano, science and petting his cats. He is pro-Oxford comma.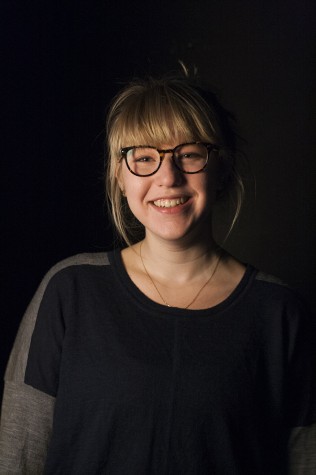 Ella Steiger, Co-Editor-In-Chief
Ella Steiger is a senior at Community entering her third year on the Communicator Staff. She is Co-Editor-In-Chief and currently spends 47% of her life doing work for Communicator. The other 53% of her life is evenly split between playing classical guitar, studying retinal organization and regeneration of Zebra fish, and marathoning Tarantino movies.